ukactive has welcomed the return of indoor facilities across the physical activity sector in Scotland and Northern Ireland this week, in a vital boost for the health of the nations.
Indoor gyms, swimming pools and leisure centres are able to reopen in Scotland today (26 April) following lockdown, allowing hundreds of thousands of people to return safely and confidently thanks to the sector's Government-approved safety framework in place.
Facilities in Northern Ireland will also be able to reopen from Friday (30 April), following a similarly long period of closure which has put huge pressure on the physical and mental health of communities across the nation, as well as businesses in the sector.
With sites already open across England, the final nation in the UK to reopen indoor facilities will be Wales, where the Government has announced that they can reopen from Monday, 3 May. In Wales, group exercise classes will also be permitted to resume indoors on the same date – 3 May – while other nations have delayed this.
The financial pressures caused by the pandemic have resulted in the loss of around 400 gyms, pools and leisure facilities across the UK, with thousands more remaining under threat. In some cases, facilities will be unable to reopen on the given date in the roadmap due to operational restrictions such as reduced capacity, compounded by the recent loss of revenue and ongoing costs.
ukactive is calling for further financial and regulatory support to help the sector recover across each of the devolved nations.
Huw Edwards, CEO of ukactive, said: "We are relieved to see the reopening of our members' facilities in Scotland and Northern Ireland this week, marking an important milestone in an incredibly challenging 12 months.
"Reopening these facilities allows our members to welcome back the customers they support, and who have missed this vital part of their daily lives through a difficult winter for their mental and physical health.
"Our members have shown tremendous courage and resilience in the harshest of environments, having to make tough operational decisions while facing no income during this period of lockdown.
"These essential services – the engine room of activity in our country – can now begin again to support improving the physical, mental, and social wellbeing of the nation.
"We will continue to fight hard for the financial and regulatory support still urgently required so that as many facilities as possible are able to survive and recover fully."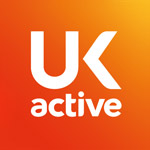 More People More Active More Often