ukactive has welcomed the return of indoor gyms, pools, and leisure facilities in Wales today (3 May), in a major boost for the physical and mental health of communities across the nation.
Facilities in Wales have been closed this year due to the COVID-19 restrictions in place but will reopen today, allowing hundreds of thousands of people to return safely and confidently by following the sector's Government-approved safety framework.
While Wales is the last nation in the UK to permit facilities to reopen, it is the first to allow organised indoor group activities to resume such as swimming and exercise classes, as they also recommence from today. These will be restricted to 15 people per class currently.
Group exercise classes play a vital role in increasing physical activity levels, particularly among women, who make up 76% of participants.
The financial pressures caused by the pandemic have resulted in the loss of around 400 gyms, pools and leisure facilities across the UK, with thousands more remaining under threat.
In some cases, facilities will be unable to reopen today due to operational restrictions such as reduced capacity, compounded by the recent loss of revenue and ongoing costs. ukactive is calling for further financial and regulatory support to help the sector recover.
Huw Edwards, CEO of ukactive, said: "It has been an incredibly challenging 12 months for our sector and the recent months have been particularly hard for our members in Wales due to ongoing uncertainty around the Government's reopening timeline.
"We are pleased to see many gyms, pools and leisure centres reopen their doors today, which will come as a long-awaited relief to these organisations and the communities they proudly serve.
"Our members have shown tremendous courage and resilience in the harshest of environments, having to make tough operational decisions while facing no membership income during this period of lockdown.
"These facilities are essential for the health and wellbeing of the people of Wales and can now begin again to support the physical, mental, and social recovery of the nation.
"However, we know that some facilities will not reopen today and we will continue to fight hard for the financial and regulatory support still urgently required so that as many as possible are able to survive and recover fully."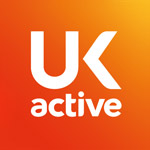 More People More Active More Often