By Kenny Butler, Strategic Lead – Health and Wellbeing, ukactive
The COVID-19 pandemic has sparked substantial interest in public health improvement. Countless reports and academic journals have argued that physical activity must form part of the national effort to improve population health and wellbeing in the aftermath of the crisis. We know that the more physically active people are, the less likely they are to experience severe COVID-19 symptoms.
But health bodies and medical experts are increasingly vocal about the benefits of physical activity for the prevention and management of a wider range of conditions, including chronic pain, type 2 diabetes and depression.
The National Institute for Clinical Excellence has advised doctors to prescribe exercise rather than pills to support patients suffering from chronic pain conditions. The Royal College of Physicians of Edinburgh recently wrote that young people in deprived areas should be offered free gym memberships to reduce their vulnerability to mental health conditions such as anxiety and depression.
Despite these recommendations, as well as robust evidence backing the benefits of movement and exercise for our health and wellbeing, much of the physical activity and leisure sector has been sidelined from proposed pathways to recovery and plans for future health improvement. So how can the industry position itself as a central player in the health market as it embarks on its own journey to commercial and operational recovery?
First, it must align itself with Government and NHS plans for public health improvement. Published in 2019, the NHS Long-Term Plan set out an ambition to support people to live longer, healthier lives by helping them make better lifestyle choices. The physical activity sector does this every day…
The industry provides a range of opportunities for people of all ages and abilities to be physically active and obtain expert advice on maintaining good health and promoting healthy ageing. In doing so, the sector generates a total of £4.1 billion in healthcare savings. It also accounts for the delivery of 66% of the UK's  cancer pre-habilitation and rehabilitation support services, and all of the nation's exercise-on-referral programmes.
But if the physical activity sector wants to secure greater investment in the future, it will need to speak to government in familiar terms. This means focusing on stated government priorities such as social prescribing, weight management, behaviour change and incentivisation, as well as mental health, and monitoring the physical activity sector's impact across each of these areas.
Secondly, the physical activity sector must spot new opportunities early, taking the initiative to support people's health wherever possible. For example, NHS England figures show around 4.7 million people were waiting for routine operations and procedures in February 2021 – the highest since 2007 – due to pressures around managing the pandemic. What are these patients doing while they await the surgery? The answer is likely nothing. Yet we know that surgical outcomes can be improved by supporting people to be physically active before surgery.
The physical activity sector has a unique opportunity to get ahead of this problem by devising new programmes and membership models targeted towards people awaiting surgery or medical care. This type of thinking is likely to increase the sector's credibility in the healthcare space and support the diversification of the industry's membership base.
By aligning itself with government priorities and spotting new opportunities early, the physical activity sector can continue to develop its portfolio of interventions which support people's health and wellbeing, ease pressure on the NHS, reduce health inequalities, and save substantial costs to the public purse.
As the strategic health and wellbeing lead for ukactive, my work revolves around highlighting the physical activity sector's role as a viable healthcare option, by democratising access to our services and unlocking the industry's potential to support the Government's ambitions around prevention. I do this by engaging a range of healthcare professionals, influential individuals across various sectors, and policy makers.
If you want to hear more about the role our sector can play in health and social care delivery as we recover from the pandemic, please join me as I moderate two star-studded pan-European panels at the Healthspan Show on Wednesday 12 May. Register your place here.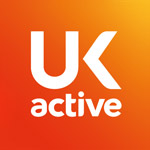 More People More Active More Often