ukactive has issued this response to a statement from the Welsh Government that reopening gyms will be one of the first things it considers when restrictions are reviewed, as well as clarifying COVID-19 safety reports
Huw Edwards, CEO of ukactive, said: "The Welsh Government has clearly recognised the essential nature of its nation's gyms, leisure facilities and pools, particularly for the mental health and wellbeing of people at this time.
"Furthermore, we are pleased that our work with the Welsh Government and partners has helped to provide all of the evidence necessary to support its commitment to prioritise the reopening of gyms and leisure facilities in its roadmap for easing restrictions.
"National lockdowns have caused a significant drop in physical activity levels and we must ensure the fitness and leisure sector is able to support the recovery of people from every community as soon as it is safe to ease restrictions.
"With regards to safety and the issues raised in the paper from its Technical Advisory Group, the Welsh Government has acknowledged that steps are already being taken by the sector to implement appropriate mitigations to minimise the threat of COVID-19.
"The current guidance was co-produced with the Welsh Government and its health agencies, and has led to a very low prevalence of COVID-19 in facilities when they had reopened previously.
"The latest UK data, representing around 2,000 facilities and 55 million visits, shows an overall rate of just 1.41 cases per 100,000 visits, measured from 25 July to 25 October."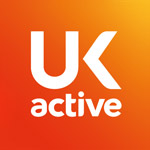 More People More Active More Often