Teaching health and social care professionals such as pharmacists and 'Meals on Wheels' staff to deliver exercise interventions, could be key to curtailing the UK's growing ageing crisis.
That's according to a new report from not-for-profit health body ukactive in partnership with Life Fitness, which says innovative solutions for keeping older people active and independent could save billions of pounds in NHS and social care costs by preventing disease.
With one in five of the UK population due to be aged 65+ by 2025 and social care currently costing the country £100bn per year, the authors warn that failure to promote regular physical activity among older adults could prove "catastrophic".
Looking at ageing in residential care, at home and in the community, the report notes the effects of ageing and loss of fitness are often conflated, placing older adults at greater risk of ill health due to the widely-held belief they should 'take it easy.'
To counter this, the authors recommend a National Activity Therapy Service (NATS) that would see signposting to physical activity opportunities and practical advice on how to be more active feature in every contact between carer professionals and patients. The service would also see specially-trained exercise professionals embedded into GP centres.
The Moving More, Ageing Well report will be unveiled at the ukactive National Summit in Westminster on Wednesday (1 November), where 700 leaders across government, health and physical activity will discuss how exercise can help tackle society's biggest challenges.
The report combines freedom of information requests (FOIs) with new analysis of official data and case studies to paint an alarming picture of the nation's ageing strategy.
Freedom of Information requests were sent to every local authority in the country to ascertain current approaches to promoting physical activity in publically-owned residential care homes. Of the 50 local authorities that responded, it was found that:
Just one in five (21%) local authorities in England confirmed their care homes have a dedicated strategy to support residents reach CMO guidelines for physical activity.
Only 38% of English local authorities said their care homes have a broader strategy to promote health and wellbeing, which includes specific provisions for physical activity
One in four (25%) English local authority respondents stated their care homes specifically measure how much physical activity residents take part in.
Just one in three (33%) English respondents confirmed care home staff are trained on the benefits of physical activity.
Despite the current lack of physical activity focus, the report reveals that practical interventions could have a major impact in preventing a full-blown ageing crisis.
It finds that supporting over-65s to meet recommended exercise guidelines could save the NHS more than £12bn in treatment costs and prevent up to 600,000 major diseases such as heart disease, dementia, type-II diabetes and cancers over the next decade, as well as creating substantial social care savings.
The authors highlight multiple examples of innovative solutions and promising programmes across the UK that are tackling physical inactivity amongst older adults.
To maximise their effectiveness, ukactive proposes a nationally-guided, locally-owned 'National Activity Therapy Service' (NATS) to provide a clear pathway for all older people receiving health or social care to take part in physical activity.
Specifically, this would include:
All public, private and volunteer-led residential homes having a dedicated strategy in place to increase residents' physical activity levels to the Chief Medical Officer's Guidelines.
Embedding physical activity into all care pathways for the treatment of relevant long-term conditions, such as heart disease, dementia and type-II diabetes.
Upskilling all health and social care professionals – across GP surgeries, pharmacies, care workers, independent living services and other local authority professionals – with knowledge of the benefits of physical activity, and how to deliver brief physical activity interventions to all their patients. This should be aligned to Public Health England's Moving Health Professionals Programme.
Creating a national centralised database of physical activity and exercise referral opportunities – able to record the effectiveness and target market of each individual scheme – to allow local health professionals to identify impactful programmes in their local community and signpost patients toward them.
Review all patient engagement opportunities (including GP consultations, prescriptions and lab reports) to identify where positive public health and lifestyle advice can be dispensed as standard.
Scaling up evidence-based social prescribing, to align with Health Education England's Care Navigation Competency Framework, and including physical activity behaviour interventions such as the Let's Get Moving model), to provide a single referral pathway for all individuals looking to be more active.
The new report follows a recent article from senior academics in the British Medical Journal, which highlighted the effects of ageing are often confused with loss of fitness. The report added that a concerted effort to encourage older people to be active can reduce, or even reverse, a decline in health and save billions across the health and social care system.
ukactive CEO Steven Ward said: "We need to make physical activity the natural choice from cradle to grave and that means putting exercise – the miracle cure – at the heart of our health and social care systems, especially for older adults.
"This will enable husbands, wives, parents and grandparents to live later life in full colour, spending longer with their loved ones, while also largely negating the need for expensive health treatments associated with long-term conditions and subsequent social care."
"As ukactive has seen with the pioneering Let's Get Moving scheme which embeds specially-trained exercise professionals within GP surgeries, targeted interventions can have a transformative effect on the social, physical and mental health of older adults, giving them a new lease of life."
Professor Sir Muir Gray CBE, Chief Knowledge Officer to the NHS, said: "There's an answer to ageing and it's called physical activity. By maintaining good fitness levels throughout our later years, we can protect ourselves against many of the diseases commonly associated with old age – such as heart disease, type-II diabetes and dementia – to live ably and independently at home.
"What threatens to be one of the biggest crises of the 21st century can certainly be avoided if we prioritise simple interventions and ensure that every care setting has a joined-up strategy to provide physical activity at every opportunity.
"This report shines much needed light on the potential for physical activity to help us avert the catastrophic consequences that sedentary living could have on our ageing population."
Danny Oliver, UK Country Manager, Life Fitness said: "We know that staying active throughout your life has significant benefits as you age, but research over the years has changed the industry's perception of what this means for different groups.
"The active ageing population has become an increasing area of focus for our customers and through the work in this report, it is evident that it is not only the physiological benefits, but the psychological and societal advantages that getting – and staying – active creates.
"Our work with ukactive continues to enrich our insights and solution offering, as fitness equipment and supporting technology is adapted and developed to better suit this now core demographic."
To access the full report, please click here: http://bit.ly/2yJ7zo4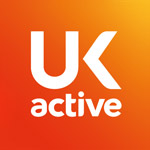 More People More Active More Often