Born Barikor is the CEO and Founder of Our Parks, which runs free group exercise classes, led by fully qualified instructors, in parks across the UK in conjunction with local authorities. He was in the office yesterday and stopped to give ukactive his view on the future trends for physical activity at the community level.
Born argues that providers will soon use data to gain a better understanding of their customer base – correlating what providers are trying to deliver with people's individual circumstances to reach traditionally less active community.
He also sees the sector embracing social media, to foster a greater level of trust and connection between activity providers and their followers.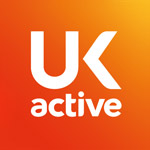 More People More Active More Often