By Participation Director at the Lawn Tennis Association, Alastair Marks
Sport is an important part of my family life, work life and it encompasses all of my time in a really positive way. At the weekend I coach my children's local football team, which gives me a huge sense of enjoyment and pride. This enables me to see first-hand how sport can really make a difference. Then during the week, I am the Participation Director at the Lawn Tennis Association (LTA), where I focus nationally and regionally on growing the game of tennis. I am very fortunate to work with passionate people, companies and communities that see how tennis and sport in general can enrich people's lives and get them active.
Tennis offers enormous benefits to keeping fit and the LTA have programmes to suit everyone. Last year we launched 'Tennis for Kids', which offered children aged between five and eight a free six-week coaching course with a free racket to keep afterwards. Now in its second year, we have been able to offer more than 37,000 children all over the country the opportunity to try tennis, with over 40 per cent continuing to play.
This year, we're proud to have announced 'Transforming British Tennis Together', our biggest ever grassroots funding initiative through which we are committed to investing £125m across the country to improve community tennis facilities. We plan to unlock a further £125m through match-funding from community networks, organisations, tennis clubs and local authorities. This funding will ensure that some of the key barriers to playing tennis are overcome.
Through 'Transforming British Tennis Together', we want to work in partnership with local government, local people and local businesses to distribute funding where it will be most effective. We want to increase the number of covered and floodlit courts by 50 per cent to ensure there are more available playing hours, install online booking and entry systems to make court access easier, and refurbish courts, clubhouses and other social spaces to ensure players have a great experience every time they visit their local courts. These efforts in turn will give people across the nation a chance to play tennis all-year-round, including doubling the number of children playing our sport.
Being part of British Tennis at this extremely exciting time is a once in a lifetime opportunity. Not only are we investing so heavily at a grassroots level, but we also have some iconic players like Andy and Jamie Murray, Johanna Konta and Kyle Edmund who are keeping tennis very much in the public eye and inspiring people across the country to pick up a racquet, get involved at their local courts and keep fit through tennis.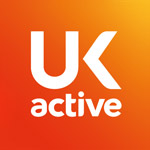 More People More Active More Often