Jack Shakespeare
The health of children and young people in the UK is falling behind that of many other European countries, with today's young people the least active generation ever. This is having a serious knock-on effect in terms of mental health issues. Mental health problems affect approximately one in 10 children and young people; this includes anxiety, depression and conduct disorder.
The importance of this agenda is why we – not-for-profit health body ukactive and leading young people's charity The Mix – are working together and make this joint call to all political parties to pledge greater focus on both the physical and mental wellbeing of our young people. It's time to stop playing politics with the health of our nation's children.
Young people need better jobs and education policies, but none of this will matter unless we take better care of their health. With so much of our country's fortune entwined with the fate of the NHS, promoting physical, mental and social health must be the cornerstone of any policy setting up our young people to succeed.
Mental and physical health are inextricably linked and in an age when sedentary behaviour is an increasing part of everyday life, it is crucial that all young people have access and confidence to participate in a range of physical activity environments and opportunities – at school, at home, in the community, plus with family and friends.
Making physical activity the beating heart of Britain's health strategy is key to this. Described as a miracle cure by the Academy of Medical Royal Colleges, physical activity helps to treat, manage and prevent more than 20 lifestyle-related conditions including heart disease, type-2 diabetes and various cancers. Crucially, an active lifestyle also brings major benefits to mental health. From enhancing people's mood, to reducing stress and improving self-esteem, physical activity plays a key role in mental wellbeing and can cut the risk of depression – a growing issue among young people – by a third.
Turning this tide starts with a change in our attitudes towards physical activity and overall awareness of the benefits it brings. It is important to develop awareness around not just the physiological benefits of being active, but also the positive impact physical activity has on children's academic achievement, self-confidence, self-esteem, behaviour and ability to positively interact with other children and young people.
An understanding that physical literacy is a journey not a destination is key. The goal shouldn't just be for children to play in the school football team or to win a gold medal in an athletics meet, more providing a platform for children to confidently and competently navigate their way in and around their physical environment. This enables them to confidently engage in a range of games, sports, activities and social situations, while valuing physical activity as a key part of every day life and the bedrock of a healthy lifestyle.
As part of our mission to get more children, more active, more often, ukactive is proud to support World Mental Health Day and will work tirelessly with The Mix to build a brighter future for our children, where physical activity is the natural choice.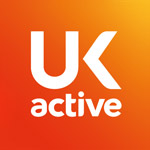 More People More Active More Often