The advancing world of digital sleeps for no person. Many household names in business today are either trying to shape it in order to enhance our experiences, or defend it as consumers become more aware about how their personal data is being used.
The next 10 years will see further rapid developments in disruptive technologies and trends, such as the internet of things, virtual reality, and artificial intelligence. The physical activity sector will be faced with both new opportunities and new risks.
Here, ukactive publishes its second paper as part of its Digital Futures programme to support the sector in its understanding of digital transformation. In this paper, we seek to redefine the term 'connected fitness'.
Since the launch of our Digital Futures consultation in 2021, we have seen an increasing maturity in the sector's understanding of what is required to grow its digital offering. A part of this maturity has been the acceptance that our organisations sit on vast amount of data across our business functions. The ability to connect this data – generated from both front- and back-end systems – across all aspects of your business will empower you to design the right digital strategy for growth.
This paper challenges the current understanding of connected fitness and provides a reference point for your own discussions around this term. It will also support you to better inform business and commercial decision-making through a series of practical steps, which are applicable no matter what stage your business is at.
To read the paper, click here.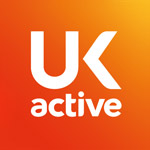 More People More Active More Often