The fitness and leisure sector plays a key role in providing opportunities for physical activity, achieved in part through the existence of more than 7,000 gyms, pools, fitness and leisure centres across the UK. Spanning both the public and private sectors, this infrastructure in turn facilitates a broad range of community physical activity engagement opportunities, from swimming in local lidos to exercise referral classes in community leisure centres, working out in your lunch break at the high street gym or group fitness studio to playing games in sports halls and on tennis courts.
The size and scale of the UK fitness and leisure sector, the number of people engaged and the social value generated demonstrate a shared ambition, among providers across the sector, to play a key role in improving the health of the nation. That means striving to reach even more people, too, and growth modelling by ukactive predicts that – with supportive measures from government – membership of gyms, swimming pools and leisure centres could rise to 20 per cent of the UK population by 2030.
That's an increase from 15 per cent of the population in 2019, prior to the COVID-19 pandemic, and equates to more than five million additional members.
Fill in the below form to request a copy of the full report.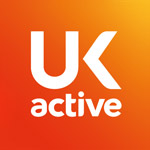 More People More Active More Often