Over the coming years, as the United Kingdom (UK) working population continues to age and grow, more people will find themselves working for longer. Improving wellbeing and healthy life expectancy of the UK population, improving productivity and reducing health inequalities by 2030 are key objectives laid out in the government's Levelling Up agenda.
Evidence shows that increasing physical activity levels can make a vital contribution to this agenda through improving both individual and population-wide health. This makes the promoting and facilitating of opportunities for working adults to be physically active during their working day a vital step to supporting the nation's health. There is an important role to be played by a wide range of sectors, including businesses and the fitness and leisure sector, all of whom can support the NHS by keeping the UK workforce healthier and more active.
Although small to medium-sized enterprises (SMEs) account for 99.9% of UK businesses – and half of UK private sector turnover – they have less access to or means to provide workplace-related physical activity opportunities than larger organisations. Employers have a key role to play here, fostering an environment that supports opportunities for employees to be active. However, alongside the role of business, the fitness and leisure sector has the potential to help SMEs by providing access to public and private gym and leisure facilities as well as a trained and expert workforce, and by linking with local communities and healthcare.
However, in order to deliver this support and aid SMEs in supporting their employees, the fitness and leisure sector and the business community both need a better understanding of workplace physical activity opportunities, and the support SMEs currently use and have access to. Research was required to gain a greater understanding of what works and doesn't work for SMEs, as well as to start to understand what workplace physical activity provisions are currently available to support SMEs, both from the fitness and leisure sector and from wider health sector organisations. This has been done for the first time through a research consultation conducted by the ukactive Research Institute, with key findings and recommendations outlined in the inaugural The Active Workforce report.
Fill in the below form to request a copy of the full report.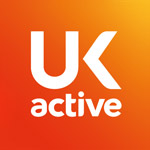 More People More Active More Often