This report clearly shows the rising issue of physical inactivity across the UK. It is the first time that the scale and impact of inactivity has been established in this way and provides compelling evidence for establishing it as a public health concern in its own right.
The debate on inactivity has in the past focused primarily on its contribution to reducing obesity, but this direction is changing. With new evidence has come a change of emphasis, a change of direction and, above all, a need for a change of approach.
[emaillocker] Incontrovertible evidence shows inactivity significantly heightens the risk of developing chronic illnesses. A study in The Lancet, published in 2012, highlighted how inactivity is responsible for 17 per cent of premature deaths in the UK every year and shortens the lifespan by three to five years.
Building on these shocking facts, this report raises further significant causes for concern. We can reveal that in some parts of the UK more than 40 per cent of the adult population is classed as inactive and 12.5 million people in England are currently failing to raise their heart level for more than half an hour per week over a 28-day period. This is the case even though people can achieve that 30 minutes in three ten-minute bites.
We found that approximately a quarter of all adults in England are failing to do enough physical activity to benefit their health. Similar concerns exist in Scotland, Wales and Northern Ireland, although a lack of available data prevented us from providing a comparable level of analysis across the rest of the UK.
The burden this is placing on already strained resources is unsustainable. Several local authorities have acknowledged this already and are championing collaborations between their leisure, open spaces and public health teams in order to promote active lifestyles. They are to be commended, but if we are to truly turn the tide of inactivity in the UK, urgent action is required that challenges central government, local authorities and the activity sector to get more people, more active, more often.
To gain the health, financial and social benefits turning the tide of inactivity will bring, it is vital that a national strategy is developed and a national ambition set. International examples show that this can be achieved effectively.
There are already a number of very positive examples of where action is being taken to turn the tide of inactivity, but we need to be doing so much more. I sincerely hope this report sparks the critically needed action and at every level to turn the tide of inactivity for good.
DOWNLOAD FULL REPORT
[/emaillocker]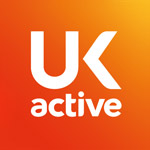 More People More Active More Often