By Alex Lucas Research Analyst at ukactive
Yesterday (16 October) was my first experience of the 7th International Society for Physical Activity and Health Congress (ISPAH), where I presented results on the CAPA (Care…About Physical Activity) improvement programme that took place across Scotland over the past 12 months. This programme, commissioned by the Scottish Government and implemented by the Care Inspectorate, aimed to improve the health, wellbeing, independence, quality of life and mobility of people experiencing care in Scotland.
Interestingly, CAPA focused on increasing movement opportunities for individuals in care, through upskilling the social care professionals to deliver and enable movement. Thus, this was not a programme that just aimed to increase activity in the short term, but focused on making long-lasting change to behaviour and attitudes towards movement in these care environments by influencing organisational culture and connections to the community. My team, the ukactive Research Institute, independently evaluated CAPA through questionnaires to people experiencing care, focus groups with staff and the compilation of reported improvement evidence, to collectively measure changes in wellbeing, movement, and quality of life of those in care.
This programme is highly relevant today because it links seamlessly into the ISPAH topic of physical activity in older adults, in addition to the ongoing Government and Sport England strategies around active ageing. The evaluation uncovered encouraging changes – people in care were positively affected; increasing their mobility, and benefiting from improved sleep, as well as a reduction in muscular pain and number of falls, meaning that they needed less healthcare assistance and made fewer visits to the NHS.
Secondly, and importantly for lasting behaviour change, these people in care reported feeling more independent because they engaged in movement which was 'meaningful' to them. Being involved in simple every day activities, such as taking part in hobbies and personal care, was the most successful way of engaging these individuals because it made them feel like they had a greater sense of purpose in everyday life. This is relevant in the context of long-lasting movement behaviour change because, as research has demonstrated, when we love doing something, and it empowers us, we are more likely to continue the activity – it is no different for these individuals in care.
CAPA is a wonderful example of the power that organisational culture can have on shaping environments to empower older adults to move more and with more autonomy. It is important to factor this in when considering physical activity initiatives for older adults going forward, because it can have a lasting impression on a person's behaviour. The findings and framework of the programme have the potential to influence how society perceives care, moving away from the idea of 'passive care', towards a mentality where older individuals are encouraged to remain independent and mobile in the environments in which they live.
CAPA is a case study which exemplifies what is currently working to support older adults to be active. The full scope of case studies can be found by reading ukactive's recently released Reimagining Ageing report. This report provides a detailed understanding of what is currently and else can be done to support our ageing society and is relevant to us all, whether working with or supporting an older population or workforce, driving policy, working in healthcare, or providing physical activity. I would recommend reading it and considering how we can use a foundation such as CAPA to develop cultures that support older adults to be active and independent.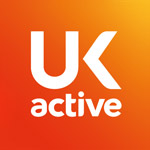 More People More Active More Often