By Lizzie Broughton Senior Insight Manager at ukactive
For the second successive year the ukactive Research Institute has partnered with DataHub to produce the 'Moving Communities: Active Leisure Trends' report, a comprehensive and in-depth analysis of exactly what is happening at our leisure centres up and down the country. This report is based on a data set of unprecedented size, drawing information from more than 600 community leisure sites, one million memberships and 150 million visits across the past three years. By utilising and unlocking such a vast expanse of data we are able to determine the nationwide trends in active leisure, and use this information to inform and shape the future of leisure provision.
Our research showed that for the past three years it has been women who have been leading participation in leisure activities, holding 52% of the total memberships. When we look further into this it becomes clear that women are driving the upward trend in group exercise workouts, with this activity counting for more than one in three visits by women. The main reason for men to visit is for independent gym workouts, with these representing 46% of their visits. While group workouts and gym visits have shown slight increases in visits over the past three years, it is swimming that is the frequent activity across all visitors. This is driven largely by casual 'pay and play' users, with 65% of their visits being to use the pool.
Over the past three years, we have seen the average age of a member creep up slightly to 39 years and 11 months. Despite this gradual increase, the percentage of older members remains well below the equivalent UK population percentage. Those aged 65 and over make up 10% of the leisure centre membership base, but 22% of the general population. A particular quirk of this group is the reluctance to visit at weekends, with just 10% of visits for the 65-74 age group falling on Saturday or Sunday. Together with the analysis from the time of day of visits, this is crucial information when considering the scheduling of age-specific activities. Another consideration is the popularity of swimming among the older age groups, with this activity becoming more and more popular as visitors get older.
There were two main peaks in footfall throughout the day. The first was 9am, supplemented by a second at 6pm, with these two time slots sandwiching the typical working day. The single most popular time to visit was 7pm on a Tuesday. The quiet times – the lunchtime lull and the late-evening slump offer opportunity to think about creative solutions to raise visit numbers at quieter times. The lack of visits at weekends was not confined to older adults – overall weekend visits made up 23% of total visits.
Looking more closely at the group workout segment of data, we identified which classes were the most popular within our dataset. One class stood out as the most attended for each of the past three years – indoor cycling/spinning. Aside from this, Pilates and yoga were the next most popular. These were followed by a plethora of class types, with more than 100 different classes – displaying the diversity and variety of group workouts on offer.
Aside from the 'core three' activities of swimming, group workouts and gym, the remainder of visits were for sporting activities. These make up about one in five of the visits to a centre. Within this, football is the most popular overall but this is driven from a high volume of pay and play visits. For members specifically, badminton is the sport of choice. Aside from these two, climbing is a more niche activity in the top five sports, perhaps powered by recent refurbishments of leisure centres to include new and innovative climbing wall facilities.
With information on this scale now available, the next challenge is how can we turn insight into action. Insight on a sector-wide scale is useful to determine and track key trends and to monitor change year on year. This information also provides benchmarks for individual sites to compare themselves against and establish what is 'typical', what is an exception and where changes may be needed. Together with DataHub, we are committed to continuing to analyse and publish sector-wide trends to drive ukactive's ultimate goal to get more people, more active, more often.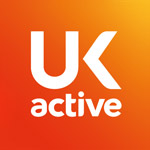 More People More Active More Often