By Research Analyst Alex Lucas
Each year it is becoming more widely accepted that physical activity can improve mental wellbeing – it is now openly discussed as a method of improving mental health across the media and in academic research. I am a live witness to the benefits – exercise makes me feel happier, healthier and more relaxed. But are there particular types of activities that help more than others? Certain activities may confer different benefits for different people. I really enjoy cycling and feel 'pumped' after a good ride, but ask me to run for a few kilometres and I think my mood would crumble. But are their benefits to be had from less common activities, like climbing, surfing, or even golf?
I bring up golf because it was never a physical activity I would have considered, or had ever tried, until I had the opportunity to observe a new pilot programme, Golf on Referral. This programme was jointly developed by Mytime Active and England Golf, and evaluated by the ukactive Research Institute. As an alternative referral route to the original 'exercise referral', it is offered to individuals with prominent health conditions (e.g. post heart surgery, diabetes), providing both golf skills and behaviour change sessions. As part of the Research Institute, I conducted the focus groups that were used to gain feedback from the programme attendees about their experiences and had the chance to take part in the golf sessions myself. The experience surprised me, opening my eyes to the benefits that golf can have.
Learning how to play golf was more challenging than I expected, and required me to dedicate focus and concentration to what I was doing rather than getting lost in the rhythm of a cycle ride. However, in the same way that getting lost cleared my mind, I found my mind could relax in focusing on how to putt the golf ball. I wasn't alone in this, similar feedback came from the participants about how it benefited their mental health. They also talked about the programme as a whole and the behaviour change sessions as a chance to make friends and build a much needed support system. They openly expressed the apprehension they had felt, as post heart surgery patients, to face the world feeling isolate from others around them, and how this programme had helped connect them to individuals who they could relate to, learn from, and open up to. One person's story really stood out for me – an older individual who experienced ongoing anxiety found the support he needed in this initial group of strangers. Collectively they made him feel able to talk through his feelings and the time on the golf course gave him a chance to focus his energy elsewhere.
These anecdotes were supported by the research outcomes from the pilot demonstrating that by the end of the 12-week programme, in addition to physical benefits, individuals reported feeling more satisfied, happy, worthwhile and had greater self-efficacy than at the start of the pilot. Golf may not provide a peak in endorphins in the way that high intensity exercise does, but it appears to provide mental clarity and stability, and social cohesion, that did wonders for these individuals. So back to where we started – do particular types of activities help more than others? Yes, it is personal preference, but golf surprised me with the benefits, and might surprise you too.
If you would like to read the full Golf on Referral pilot report, please click here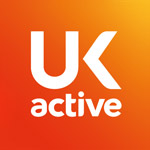 More People More Active More Often