National Summit has been a firm fixture in the industry's calendar for a while now – what makes it a success?
The ukactive National Summit brings together major leaders from the worlds of government, health, fitness, business and policy, and this a key cornerstone to why it remains the marquee political event for our sector. It offers a rare chance for all those with a stake in the future health of our nation to come together and discuss how we move forward in the year ahead, in one single room. The ukactive National Summit is more than just an opportunity to talk, however. It is also about delivering tangible results – and this is where the event has been so successful in the past few years.
Since last year we have seen progress for physical activity programmes across the board – from children and young people, disability and criminal justice, to workplace health, devolution and a range of public health campaigns.
While there are far too many to mention individually, some great examples include the early successes from the Sainsbury's Active Kids Camps programme this summer, the cross-sector initiative alongside EFDS and Disability Rights UK to remove barriers to physical activity for disabled people, or the HMRC issuing guidance to businesses urging them to encourage their employees to take up gym membership.
These major strides we are taking as a sector prove that National Summit is about far more than just words – it's about setting the agenda for our sector for the years ahead – driving forward the substantial change we need to get more people, more active, more often.
How does Summit fit into the bigger political picture?
There is no ignoring the fact that the ukactive National Summit takes place amongst a backdrop of great uncertainty in UK politics – and we enter the event this year knowing we can't direct our sole focus towards Westminster. Summit 2018 represents a vital opportunity to align stakeholders and partners from across the public and private to tackle the biggest issues facing our society. When the terms of Brexit are finally concluded and the Government is able to place greater focus back on domestic issues – it'll find a sector united in its direction and with clear evidence of progress in the past year.
The NHS turned 70 years old this year, representing a chance for all of us to take stock for our priorities for the health service and explore how we make it sustainable for another 70 years. Rarely will we have so many people and organisations in one room with a stake in the future of the NHS – at the ukactive Summit we have the chance to being build a long-term plan for our health service that champions prevention as much as cure.
What are the major political moments for the sector in 2018-2019?
Brexit continues to dominate the Government agenda. But so much can be achieved without the need for government intervention. This Summit gives us an opportunity to ask ourselves how do we come together to solve societies biggest problems – with public and private enterprises, with local government, with regional governments keen to flex their muscles? Summit will see us explore how we effect change independent of Westminster.
We can't discount the Government entirely, however. ukactive National Summit comes at a vital time, ahead of a Government Spending Review in early 2019 that will determine the allocation of more than £4 trillion in public money. While Summit represents an opportunity to demonstrate our sector's widespread positive impact on society, independent of central funding, by doing so we can also prove ourselves a united and reliable partner in the long-term plans of Government.
What change do you hope to effect from this year's Summit?
Last year's ukactive Summit outlined the breadth of the impact physical activity can have as the 'golden thread' running across every aspect of society – from justice to education, from social cohesion to health. The ukactive National Summit 2018 is about highlighting where organisations are delivering those ideas in action, exploring how we implement physical activity initiatives across all these areas and measure their impact.
Physical activity has a vital role for our health at every stage of life, and in particular we are looking to drive forward changes for all generations – from children and young people, to employees in every workplace, right through older populations.  ukactive National Summit will unveil roadmap for physical activity across all three of these areas – exploring the practical initiatives already ongoing but also outlining the next steps we need to take as a sector to tackle the physical inactivity crisis in the youngest and oldest in society, and everyone in between.
What's the most exciting part of Summit for you?
It's very difficult for me to pick out one single aspect of the ukactive National Summit, given the range of insights being offered across the day. I'm tremendously excited for each of the keynote speeches, drawn from senior figures in Government, policy champions, sporting and dance legends – yet each of the breakout discussions also tackle topics of such central important to future society; like building more active workplaces and transforming the health of older generations. The breakouts could be standalone events in their own right.
National Summit also marks the release of two landmark research reports; plotting the next chapter in the health of both Britain's children and ageing populations respectively. Providing evidence behind much of the discussions on the day, both reports will also serve as a roadmap for much of ukactive and the wider sector's work in the next 12 months.
If I had to choose though, I would say that the most exciting aspect of Summit is those coming along – the difference-makers across every sector we will have in one room to discuss, debate and collaborate with each other. Decisions taken from these discussions are sure to have a major impact for the sector and our society, and I think that's enormously exciting.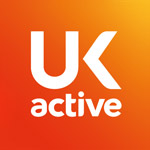 More People More Active More Often