By Martin Franklin, CEO, Les Mills Europe
The Great British Week of Sport will provide a platform for us to showcase the power of our industry to drive positive change, highlighting how physical activity and fitness is the solution to many societal challenges the UK currently faces.
Here at Les Mills we are proud to play our part with WORLD UNITED to kickstart the week – a campaign designed to reunite the industry and continue the recovery and reopening stages following COVID-19. This is our moment in time to capitalise on some real momentum and usher in a new growth phase.
In the wake of a global health pandemic, the focus on the value of exercise has never been so important. One thing that is certain, is continued physical inactivity will bring catastrophic consequences for our physical and mental health as well as the economy. It's therefore vital that we continue to support our partners to navigate their way out of this crisis by continuing to add significant value for them to not just survive, but to thrive, and in doing so, rebuild our fitness communities.
Supporting people back into their usual fitness routines poses a range of challenges, but the good news is that the national interest in keeping fit and healthy remains as strong as ever. Research has shown 69% of consumers who were inactive before lockdown have since increased their exercise levels, so we know the desire and commitment to getting and staying fit is strong. In addition, 96% of those who tried a workout from a club during lockdown said they would use that facility post-lockdown.
These are significant numbers, and as an industry we have a real opportunity to be a true enabling factor for this growth in interest. Which is why we are delighted to support clubs and facilities to re-engage their members and attract new ones through WORLD UNITED.
Set to be the largest ever global fitness event, WORLD UNITED will see the synchronised launch of live and online fitness celebrations involving tens of thousands of fitness facilities and trainers worldwide. The milestone activation will see clubs across the globe open their doors, or livestream where necessary, to members and prospective new members for a thrilling day of fitness festivities.
This will include the exclusive release of a UNITED-themed Les Mills workout featuring more than 300 of the world's top Instructors, across 48 different countries. Clubs and Instructors can access fully customisable toolkits here to make their activities personalised for their facilities and can choose to run their event from 19 September and in the weeks after.
Partners such as Bannatyne, Village,  Fitness First and Glasgow Life are working hard to ensure that the day is a real success for their members. Bannatyne is uniting its current and future members through holding a WORLD UNITED live streamed workout on the 19 September. The event is planned to encourage members to try other classes when they return to clubs. Other workouts will be available through the week in Bannatyne clubs nationwide.
Glasgow Life is also making the most of the new live streaming options. They will be streaming four live classes from the Glasgow Emirates Arena with a combination of BODYATTACK, BODYPUMP CXWORX and BODYCOMBAT as part of a concerted effort to re-engage and welcome back members to the Glasgow Club. The event will also be part of the launch of Glasgow Club Online, new online service for members and wider communities.
The resilience and resourcefulness our sector has shown in helping the world to keep moving during lockdown has been truly inspiring. With health now everyone's top priority, there are huge opportunities for clubs to attract new members and emerge as a stronger and more vital cog in society than ever before.
For more information about the Great British Week of Sport, including finding an activity or registering your event, click here.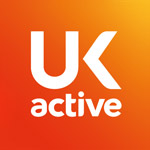 More People More Active More Often