By Mark Lawrie, Acting Chief Executive, StreetGames
StreetGames has always been an advocate for the power of sport and its ability to improve the physical and mental wellbeing of young people, provide opportunities and bring people together. Working in the most disadvantaged areas, alongside Local Trusted Organisations (LTOs), StreetGames creates positive change to the lives of young people across the UK, helping to make them and their communities healthier, safer and more successful.
This year has been unprecedented. Who could have imagined the disruption and distress that COVID-19 would cause, and is still causing around the world? In the UK, those in lower income households have acutely felt the impact of the pandemic and lockdown, both economically and in terms of mental and physical wellbeing. LTOs have formed a hidden front line during the pandemic, moving from encouraging young people to get active, to supporting families and communities to access food parcels, school equipment and social aid.
LTOs have also struggled to stay afloat and support themselves, their staff and their families. It is testament to their resilience that many were able to open their doors again over the summer holidays to offer more support to families, providing free activity and a nutritious meal.
As we know, our industry has been hit particularly hard by the pandemic. 81% of those working in hospitality and leisure have been negatively impacted, compared to just 16% in financial services. It is with welcome relief that physical activity can resume more broadly. We cannot underestimate the positive effect it has on our mental, physical and social wellbeing. The ability to play (albeit within the COVID-19 guidance) is imperative for the growth and development of young people.
The Great British Week of Sport is a fantastic occasion to collaborate with partners and highlight the value of sport and being physically active. Certainly, within our organisation, and I am sure for the sector as a whole, it will provide a positive focus, an opportunity to unite the UK with something enjoyable and productive.  The Great British Week of Sport will provide opportunities for people of all ages, backgrounds and abilities to take part and get active, which will put the smiles back on lots of faces.
Our focus during the campaign, and specifically on 'StreetGames #BeActive Sunday' (20 September), will be on working with LTOs throughout the Midlands to offer free activity sessions to young people. #BeActive bundles have been donated to around 20 LTOs, which will provide more than 600 young people from disadvantaged communities with the chance to take part in athletics, tennis or golf. By offering young people 'taster sessions' in a range of sports it is hoped that they will find an activity that appeals to them, and that they will continue to enjoy throughout their lifetime.
Activities will take place in parks, community centres, schools, refuges and football grounds throughout the Black Country, being careful to follow COVID-secure guidelines and social distancing. Session numbers will vary due to the 'coach-to-participants bubbles' but it will be an opportunity for young people to enjoy a sense of normality, socialise and learn new skills.
Although 'StreetGames #BeActive Sunday' is focused mainly on the Midlands to help create an appetite for the Commonwealth Games, we encourage the entire StreetGames network of LTOs to get involved – or anyone for that matter. Check out the resources and challenges online, and join in the spirit of the Great British Week of Sport.
For more information about the Great British Week of Sport, including finding an activity or registering your event, click here.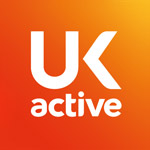 More People More Active More Often