Steve Conopo, Head of Assessment Services, Active IQ
"With A Level and GCSE results recently in, youngsters up and down the country are assessing their next steps and deciding on their educational or career pathway.  For many, an apprenticeship is a viable option and proving increasingly popular as the quality and variety of Apprenticeship Standards available is better than ever before.  However, it's not just youngsters who are taking apprenticeships seriously these days.  While the term 'apprentice' may conjure up in your mind a younger person embarking upon on-the-job training most likely in one of the trades, the reality is very different.  Firstly, apprenticeships are not limited to career starters, young people or practical work.  Today's apprenticeships span many ages and are linked to entry level, senior management and physical work to desk-based jobs." 
Apprenticeships: not just for school leavers!
"With A Level and GCSE results recently in, teenagers up and down the country are assessing their next steps and deciding on their educational or career pathway.  For many, an apprenticeship is a viable option and proving increasingly popular as the quality and variety of Apprenticeship Standards available is better than ever before.  Teachers and youngsters seem to be more open-minded about an apprenticeship pathway, appreciating the benefits of earning-while-learning and gaining work experience in a field that interests them greatly.
"However, it's not just youngsters who are taking apprenticeships seriously these days.  While the term 'apprentice' may conjure up in your mind a younger person embarking upon on-the-job training most likely in one of the trades, the reality is very different.  Firstly, apprenticeships are not limited to career starters, young people or practical work.  Today's apprenticeships span entry level to senior management and physical work to desk-based jobs.
"Apprenticeships have evolved quite considerably in the last few years with the content of the learning journey becoming more in-depth and challenging and the assessments having a complete overhaul.  All to good effect – apprenticeships are being taken more seriously and rightly so.
"As one of the first End-point Assessment (EPA) organisations to be approved by the Register of End-point Assessment Organisations specific to the physical activity sector we at Active IQ have been closer to this evolvement than most. Recognising the minefield before us as the new standards and proposed changes started to take shape, we created a bespoke team of EPA experts to ensure focused support is given to employers, apprentices and training providers.  We created unique Apprentices' Toolkit and Employers' Toolkit to help apprentices and employers navigate the changing landscape of apprenticeship delivery and assessment.
"Such guidance and support is key to success – whether your apprentice is a 19-year-old embarking upon a Personal Trainer or Leisure Team Member apprenticeship or a junior or middle manager in their 30s or 40s looking to train up to senior or general management. Whatever your age or stage, an apprenticeship will be as challenging as it is exciting and a helping hand will be most welcome.
"Being employment-focused, apprenticeships go far beyond theoretical study and exams.  They seek to prepare you for employment through developing knowledge, skills and behaviours to make you work ready.
"Quite apart from the 360-degree skills set that every apprentice will gain, the very fact they are working and earning is a major benefit.  The younger apprentice benefits by earning with learning while the older apprentice benefits by upskilling for a promotion while retaining their current role and income.  Employers benefit by having the chance to mould their apprentices to suit their specific role and, in the case of a manager-level apprentice they can keep the talent within the business while they train. They also have the best chance of retaining them by offering promotion and progression in line with their superior skills.
"All that said, some employers and would-be apprentices remain wary of this method of training with the rules and regs perhaps looking too onerous.  The process isn't always clear to the uninitiated and the more robust training programmes and rigorous assessments can be daunting.  But with the right guidance and support, apprentices can really get ahead.
"At this time of year industry is focused on the many youngsters venturing onto their new career pathways. But we overlook older apprentices and those seeking senior management roles through training at our peril.  The leisure industry is renowned for its career pathway potential, welcoming eager talented people of all ages to better themselves, improve their skills and fulfil their career ambitions.
"Whatever your current level of competence, it's worth taking a fresh look at apprenticeship options."
Virgin Active chooses Active IQ to deliver management apprenticeships
Virgin Active UK chose Active IQ to deliver a comprehensive apprenticeship programme for over 100 Departmental Managers undertaking Level 3 Team Leader Supervisor training. Small groups are being trained and assessed in phases, enabling careful management while cascading learnings to other groups as they progress.  The first cohort of 14 successfully completed their End-Point Assessments in July. "Active IQ stood out for its impartiality, professionalism and reputation within the industry," says Jeanette Hartley, Virgin Active UK Apprenticeship Manager. "The team demonstrated a rigorous process which combined with its renowned integrity and reputation for excellence to shape our decision.  Active IQ is easy to work with, flexible with meetings and generous in its feedback and advice: as this was our first venture into apprenticeships, this high-level expertise was exactly what we needed."
Find out more https://www.activeiq.co.uk/end-point-assessment-for-apprenticeship-standards

The Power of 10
With a fresh batch of school leavers looking for training and career opportunities, what better time to celebrate Active IQ launching its Leisure Team Member EPA standard, bringing its total offering to 10.  The comprehensive range of Standards is in response to growing demand and appreciation for apprenticeships at all levels – from school leavers' pathways to junior and middle management progression. Active IQ continues to strive for excellence in this fast-growing area of training and assessment.  It is proud to lead the way in the leisure industry in terms of its offering and delivery capabilities offering options as diverse as Customer Service Practitioner to Community Activator Coach and Business Administrator to Leisure Duty Manager.
See the full choice here https://www.activeiq.co.uk/end-point-assessment-for-apprenticeship-standards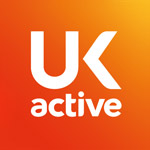 More People More Active More Often