Ashley Roberts and Locksmith have announced their support for National Fitness Day 2019, with four weeks to go until the nation's most active day of the year.
With plans for thousands of activities taking shape across the UK for National Fitness Day on Wednesday 25 September, former Pussycat Doll and Strictly Come Dancing star Roberts, and Leon Rolle – Rudimental's Locksmith – have backed the nation's biggest fitness campaign.
Roberts, a radio presenter for Heart Breakfast, has used her love of fitness and dance to support her mental health during some difficult times for her family. And Rolle, who was a top footballer at youth level, has used physical activity and sport to strengthen his mental resilience and help fulfil his potential physically, maintaining an active lifestyle by training regularly at the gym.
Both celebrities are shining examples of how to stay active despite leading busy lives. They will use their public profiles to encourage their fans and followers to share what fitness means to them too, helping to spread positive messages about physical activity.
The pair join a star-studded lineup of National Fitness Day ambassadors including legendary ballerina, former Strictly judge and founder of DDMIX Dame Darcey Bussell, and Paralympic champion Baroness Tanni Grey-Thompson.
National Fitness Day, which is coordinated by not-for-profit health body ukactive and supported by Workplace Partner AXA PPP healthcare, sees the nation celebrate the benefits of physical activity for our health, happiness and wellbeing.
Held annually during the European Week of Sport, last year National Fitness Day got more than four million people active on the day, from school classes to workplaces, across every region of the UK.
Ashley Roberts said: "I am so excited to join National Fitness Day 2019 and help celebrate the incredible ways that physical activity can improve our lives. There are so many ways you can choose to be more active, from walking more to dancing, joining the gym or cycling to work. Being active makes me feel great and it's so important for my health and wellbeing, so I want to really share that message on National Fitness Day."
Leon Rolle said: "Physical activity has played such an important role in my life, both mentally and physically, so National Fitness Day is a campaign which is very close to my heart. I am delighted to join National Fitness Day this year to help spread the message and hopefully inspire people to be more active every day of their lives."
This year's National Fitness Day will kick-off with a special workout for residents of the Royal Hospital Chelsea in London, with Dame Darcey Bussell leading the Chelsea Pensioners through one of her tailored DDMIX sessions.
The British army veterans, recognised around the world for their famous scarlet uniforms, will also take part in a tai chi class and an outdoor gym session, with the Hospital showcasing the range of activities available to its Pensioners while promoting the importance of active ageing among the population.
Dame Darcey Bussell said: "National Fitness Day is such a great campaign because it reminds us all to be active, is open to absolutely everyone and is a wonderful opportunity to try a new activity. Let's all get involved and have fun being active on the same day."
The Chelsea Pensioners will kickstart a day of fitness celebrations across the UK, as gyms, leisure centres, sports clubs and other physical activity providers throw open their doors to offer free sessions to the public – from yoga and Pilates classes to treadmill challenges, walking football to high-street HIIT classes, dance-offs to group walks.
The National Fitness Day Activity Finder will help people find the best local activity options as well as free online content to be active anywhere.
And as part of National Fitness Day, AXA PPP healthcare is calling upon employers up and down the country to help employees get the day off to a Flying Start to encourage them to kick start a new fitness habit, or build on a current one. Employers can register via the Flying Start website.
AXA PPP healthcare CEO Tracy Garrad said: "Being physically active is good for our physical and our mental health – and it's good for business. Flying Start is about stepping out of the ordinary and urging employers to allow their staff to embrace physical activity in return for starting work an hour later on National Fitness Day.
"Whether it's using that hour to walk the dog, join a dance class or roller-blade to work, taking time to do something a little bit different may be just the catalyst for making changes for the better."
National Fitness Day is a fun day with a serious message, taking place against the backdrop of a major physical inactivity crisis in the UK, with evidence from ukactive showing that the average adult spends more time on the toilet every week than exercising and eight times longer watching on-demand TV than exercising.
Increasing modern-day pressures on our time and money, combined with our growing addiction to screen time, mean that many of us are finding it harder to stay active and avoid a sedentary lifestyle, with physical inactivity recognised as a leading cause of preventable diseases and conditions such as type-2 diabetes, some cancers and osteoporosis.
ukactive chair Baroness Tanni Grey-Thompson said: "National Fitness Day is so important to spark a national conversation about the benefits of physical activity, both for our personal wellbeing and to society as a whole.
"Physical activity is helping so many people to lead healthier and happier lives, but we still have more people to reach and more communities to engage.
"We want this to be the biggest National Fitness Day yet, so wherever you are on 25 September, make sure you check out the local events near you or encourage your employer to sign up for Flying Start."
How to get involved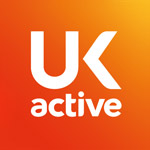 More People More Active More Often