ukactive has issued the following statement in response to the Chancellor's Spending Review announcement today, 4 September 2019
ukactive CEO Huw Edwards said: "We welcome, albeit with caution, the Government's announcement in today's Spending Review to pledge significant funding to health, education, justice and social care.
"The current political crisis is causing huge uncertainty for all sectors, not least the physical activity sector, so now more than ever we must speak with one voice to highlight another crisis facing our nation: physical inactivity.
"Amid the fog of Brexit, health policies have slipped, putting us far behind global leaders such as New Zealand and Iceland, which have recognised the urgent need to use spending as a means to improve the health and wellbeing of their people rather than solely measuring success by economic growth.
"Austerity has hit the most vulnerable in society hardest, deepening the physical inactivity crisis seen particularly among those from lower socioeconomic backgrounds, as well as young people and older adults.
"The physical activity sector is taking huge strides in tackling some of society's gravest issues, from the poor health of our children and young people to loneliness and disconnected communities.
"Wherever the Government invests, the physical activity sector must be a part of the conversation, from revitalising our high streets to saving our NHS.
"The long-overdue investment in schools and health services can help to reduce the health and wellbeing gap facing our communities, but only if this money is focused on prevention rather than cure.
"The Government need look no further than the upcoming European Week of Sport and National Fitness Day to see the true value of physical activity.
"ukactive members are running some incredible programmes across the week, highlighting the power of physical activity to deliver improved mental health; inclusivity so that everyone has access to sport; active ageing in retirement communities; and increased opportunities for young people.
"We will continue to lobby on behalf of our members to reduce the barriers preventing people from being active, or restricting the impact that organisations working tirelessly to deliver physical activity opportunities can have.
"And we will continue to work with Government to ensure our members are recognised for driving impact across the fault lines of society – they must be offered a part in the Government's vision for prevention and the upcoming plans for education."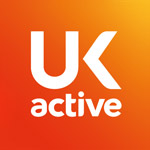 More People More Active More Often