By Huw Edwards, CEO of ukactive and the Government's Disability Champion for the Leisure Sector
As a sector, we know about the benefits of physical activity and its ability to help manage long-term conditions. That is why we work hard to turn the tide of physical inactivity and promote what our sector can do to get more people to take part in physical activity to improve their lives.
However, we as an industry can do more. For some people, the barriers to physical activity can seem insurmountable. This can be particularly true for disabled people, who have often not had a positive experience of sport and physical activity and face a number of barriers – or perceived barriers – to being active.
Research from our partners at Sport England shows that disabled people are twice as likely to be inactive than non-disabled people, despite four in five disabled people stating that they would like to become more active.
There has been some tremendous work undertaken across the sector by organisations such as the Activity Alliance, Disability Rights UK, and Sense, to address these stubborn inequalities in activity among disabled people, and we now have the opportunity to work with these partners, and Sport England, to strengthen our sector's contribution to this important agenda.
An example of this is the Everyone Can programme, which aims to change perceptions around disabled people's participation in physical activity and support the sector to become more inclusive.
Everyone Can will aim to drive forward changes within the fitness and leisure sector to ensure disabled people feel equipped and welcomed to be physically active in our sector's facilities.
Over the past few months this work has begun in earnest, and ukactive has undertaken a comprehensive review of existing evidence on disabled people's participation in physical activity, alongside focus groups with disabled people, the disability charities, and the fitness sector.
We engaged with more than 40 organisations to collaborate and develop the programme, and explore how we can improve services for disabled people.
These focus groups brought together disability champions from across the retail, transport, music and hospitality sectors, along with physical activity sector leaders, government representatives, and stakeholders from a range of leading health and disability charities, to discuss what more we can do.
Initial findings suggest that upskilling the workforce, enhancing levels of customer service and engaging better with disabled people are core themes, along with reviewing physical facilities, providing more information, and communicating that gyms and leisure centres are open to all.
The next stage of the Everyone Can programme will begin in the coming months with the following steps:
Audit existing data and research on disabled people's participation in physical activity
Train the leisure workforce through awareness, confidence building and environmental changes.
Run a series of pilot initiatives at five gym and leisure centre sites to test, validate, and promote the changes that can be made to improve disabled people's active use of leisure facilities.
However, Everyone Can will only be a success if it has the full support of the sector. We are delighted to have many of the major operators on board with the programme, but we want to engage all parts of the sector to further its reach and make an impact nationwide.
ukactive is committed to getting more people from all backgrounds to be more active. In addition to our programmes, we are excited to announce that we have recruited a new Head of Inclusion (more details about the new post will be publicised shortly).
So please start to think about what more you can do to make your physical activity space more inclusive, think about what adaptions can be made to your fitness equipment, or how training on working with people with more complex needs can be embedded into your qualifications.
The prize is huge if we are successful. Not only will we make a significant impact on the health and wellbeing of people nationwide, it will also open up a new customer base for the sector – after all, there are more disabled people than gym-goers in the UK.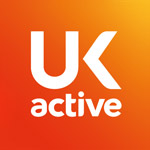 More People More Active More Often