ukactive has issued the following statement in response to the Chancellor's Budget announcement this afternoon (11 March)
ukactive CEO Huw Edwards said: "We recognise the enormity of the current situation facing the Government, as our nation manages the immediate concerns around the spread of coronavirus.
"We therefore welcome the news from the Chancellor today that organisations with health at their very heart will receive crucial support to keep their doors open and keep the public well.
"As part of its emergency measures for the coming year, the Government has responded to ukactive's call to extend business rate cuts to gyms and leisure centres – reducing a major barrier to business.
"The physical activity sector can drive footfall back to our nation's high streets, while easing pressure on the NHS and supporting public health outcomes at the same time.
"Furthermore, the Government's High Street Task Force has asked ukactive to play a lead role in the future vision for our nation's high streets, and we are delighted to accept this place as a sector champion.
"Alongside this, we welcome the additional support announced for small and medium-sized businesses and for those most at risk in local communities.
"Away from the immediate threat, we are pleased to see the Chancellor announce plans to boost the economy through greater investment in infrastructure and health.
"Following the announced £600bn investment in infrastructure and greater investment in devolved English regions, new cities and towns, we have an incredible opportunity to put physical activity at the centre of our lives – transforming health, wellbeing and productivity.
"We also welcome the investment in providing quality PE teaching, the funding for Family Hubs, and the commitment to update the School Sports and Activity Action Plan as part of the Spending Review.
"However, it is crucial that the Government addresses uncertainty around the future funding of the PE and Sport Premium to give schools the confidence to make long-term decisions for their pupils' health.
"We will continue to work with Government throughout the ongoing health crisis and in future, to ensure that physical activity and prevention sits at the heart of its plans."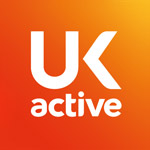 More People More Active More Often