By Jenny Patrickson, Managing Director, Active IQ
After pausing the ukactive Awards last year due to the pandemic, it is great to see that they have returned for 2021. As we gradually return to opening facilities and welcoming back customers, this is a great time to recognise and celebrate the diverse talents, achievements, organisations and individuals within the physical activity sector through the ukactive Awards 2021.
We at Active IQ are delighted to return as Headline Partner for a third year. It is both a privilege and pleasure to be asked to independently judge and moderate the first stage of the ukactive Awards and play a key role in the process as a whole – as we emerge from what has been a tough year on the sector.
We thoroughly enjoy our involvement and relish the opportunity to see all the efforts, passion and best work of the industry in such meticulous detail. And it is for this reason that the ukactive Awards will showcase the crucial role our industry plays, through uncovering the incredible efforts of the sector in supporting the nation throughout the COVID-19 pandemic, as well as helping people return to physical activity and look positively towards the future.
In addition to our judging role, we were pleased to provide suggestions and feedback to help shape two new awards this year recognising the adaptations made to support communities during the pandemic: 'Delivering business continuity and success during COVID-19' and 'Developing and supporting communities during COVID-19'.
Our role in ensuring a robust process for Stage 1 of the Awards and the subsequent stages is critically important for all those who take time to put forward their amazing achievements in their submissions. Leading on expert assessing and moderating, the judging process at Active IQ involves fair, consistent and transparent marking across all the categories at Stage 1 of the ukactive Awards.
Our judging team is formed of recognised experts who are highly experienced at assessing and making professional judgements as well as bringing extensive experience from within the sector. For absolute assurance, once submissions are reviewed against a set of criteria, a standardisation and review meeting is carried out, before the shortlisted entries are handed over to other industry experts, for judging of the final stage. We are delighted to introduce our experts and team behind stage 1 here.
Lee Buck, Active IQ Head of Product Development, is heading the team of six judges which have already spent over 50 hours evaluating 140 entries, with plenty more to see.  There have been many fine examples of business acumen, skill, ingenuity and creativity in delivering high-standard work across our sector and it's fascinating to see how individuals and organisations have responded to the industry's needs over the past year.
This year the ukactive Awards will celebrate the biggest achievements both prior to and during the pandemic, and this alone perfectly encapsulates why organisations and individuals should enter. The Awards can also help you to raise your profile, showcase your achievements, and benchmark yourself against the very best in the sector – not to mention boosting morale throughout your organisation and rewarding hard-working teams and individuals.
This year is certainly a landmark one for the ukactive Awards, following such a challenging year. The community spirit, resilience and empathy shown by our industry over the past 12 months has been outstanding. The Awards give us the perfect opportunity to showcase and celebrate as our sector gets back on its feet.
Entries are now open for five award categories, and must be submitted before 5pm on Friday 7 May 2021. To apply for the ukactive Awards 2021 and to read the Entry Guide, click here.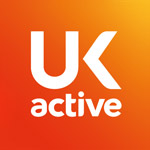 More People More Active More Often