By Clare Stobart, Founder of CPASE
This year's ukactive Sweat event addressed the bounce back of the physical activity sector from COVID-19 and how it can, not just survive, but thrive, post-pandemic.
I joined as a panellist for 'The bounce back post Covid-19' session, where we spoke about insights, experiences and reflections from 2020. Sweat highlighted the need and desires to keep our communities connected during a period of uncertainty but also demonstrated the significant value we all place on an 'experience'.
As we continue to navigate our way through lockdown and prepare for the reopening date in April, I want to share some further insights into CPASE and my journey, since opening the club in October 2020.
CPASE is a new members-only luxury destination, based in the heart of the Cheshire countryside in England. The club is quirky, fun and high energy but also has a calm and elegant side, to allow our members to relax and restore post-workout.
When I developed the concept for CPASE, it was extremely important to me that the member experience would be exceptional. As a result, we offer a very different experience, as it's personalised, but in a way that makes our members feel comfortable, and most importantly, at home.
The details and touchpoints from the design, interiors, equipment and fitness class offerings have all been carefully considered with extensive research from all over the world.
The club offers three fitness studios: Cyclo, our vibrant indoor cycling studio, home to extreme calorie burning; Inferno, a designated space for bespoke, high-intensity cardio classes; and Oxygen, a tranquil space for yoga, Pilates and meditation.
One of my favourite spaces within the club is our wellness suite. We designed this space to ensure our members have an area to relax and restore in our Beauty Light Therapy machine (the only one in the UK), our Cryochamber, Infrared sauna, salt-crystal steam room, rainforest shower, plunge shower, heated loungers by the pool and hydrotherapy pool. This was important to me, as health and wellbeing is such a hot topic right now.
We are also fully equipped with Technogym's Artis Line, which is Technogym's most luxurious equipment and truly reflects our club. The Artis equipment has really complemented our CPASE app, which connects the physical and digital worlds seamlessly but also provides members with a highly personalised experience. During the current lockdown, we were so proud to offer over 100 on-demand classes via the Technogym Stream service on our app. It has been hugely popular with our members, who have been keen to keep fit and motivated during lockdown.
As I spoke about at Sweat, it's been a rollercoaster few months. We have now experienced various lockdowns, rule changes and tier systems. One of the biggest challenges we faced was the closure of April's Kitchen and the restrictions put in place for group exercise classes. This was a huge blow to the community we had built, as our members thoroughly enjoyed the social aspect and overall club experience.
Our staff have truly gone above and beyond to ensure our members have felt appreciated and still very much part of the CPASE community during these unprecedented times. From arranging socially distanced walks to delivering healthy takeaways from April's Kitchen, we have adapted quickly to ensure the experience and club community remains alive.
Our members have been so supportive and the feedback we've received from them has been extremely rewarding. Fortunately, we know we'll survive and thrive because of our meticulous cleanliness standards, which have been of paramount importance. In addition, our target number for members of CPASE is less than half of our potential capacity, to ensure we keep our promise of exclusivity and, most importantly, space.
Find out more about this case study in ukactive's Boutique Digital Resource Pack, under Technogym's chapter about 'Design and infrastructure'.  And catch up on 'The bounce back post Covid-19' discussion and other sessions from Sweat 2021 on the ukactive YouTube channel.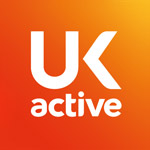 More People More Active More Often