By Baroness Tanni Grey-Thompson, Chair of ukactive
Today's national moment of reflection marks an incredibly sad anniversary in our history, as we mourn the loss of so many people to the COVID-19 pandemic, one year on from the first lockdown. But while the end seems in sight, we must recognise the ongoing risk not just from the virus, but to the mental and physical health of our population overall.
It is vital to emphasise that the impact of the pandemic has not been equal – our health inequalities have grown across all age groups, the vulnerable have suffered most, and will continue to do so unless we act. We require a national ambition to get all communities active and healthy again as swiftly as possible and to ensure a fitter, more active and resilient population.
Our NHS has demonstrated resilience of heroic proportions in the face of unprecedented pressure and, as well as those lost, today's vigil is for those staff on the frontline of our care services, and the essential workers that have kept our critical services moving over the past year.
The physical activity sector has proven its own resilience since our sports stadia fell silent and the shutters fell on pools, gyms, leisure centres and club houses in every community. It rallied together to ensure it continued to support our citizens – from delivering online workout classes and socials, to delivering food parcels.
Campaigns such as Sport England's 'Join the Movement' and ukactive's 'Fit Together' offered online workouts during lockdown, and consumer confidence in the safety of facilities in between. I am incredibly proud and grateful to all those who went the extra mile, and those businesses still mobilising resources and facilities to support the national effort.
The risk now is to presume that our sector and the communities it serves will spring back as we emerge from lockdown. You need only reflect on the impact of lockdown to understand the challenges we face:
17.1 million people who use gyms, pools and leisure centres to achieve the recommended activity levels every week, unable to access them (Sport England).
121 days of suppressed trading for these facilities and £90m revenue lost every week – 400 facilities lost so far, many more under threat (ukactive).
£7.25m NHS savings lost every week through preventable conditions (4Global).
1.2 million children missed swimming lessons (Swim England).
66% of cancer rehab services were unavailable (Liverpool John Moores University).
42% of adults sitting at least 14 hours longer per week (ukactive/ComRes).
While eyes will turn to Tokyo this summer for inspiration from Team GB, how do we get back on track at home?
The focus has been on obesity levels, but this should be viewed as only one symptom of a culture of poor nutrition and physical inactivity; one of many conditions that weakens our resilience to disease. For all the good intentions, we must not view our challenge as treating obesity, but rather the root cause – the health inequalities leading to this and other lifestyle-related conditions such as heart disease, type 2 diabetes, cancers, stroke and poor mental health.
In February, the Office for National Statistics published England's health index. Scores from 149 local authorities revealed a stark north-south divide, including for physical inactivity levels, which were highest in Wolverhampton (more than double the rate of the lowest). The authors recommended that health should be viewed as "an asset to the nation, rather than illness being a cost". In global terms, a Lancet study from the World Health Organization (2018) looked at physical activity data from two million people across 168 nations, and ranked England 46th.
The Government says it has ambitions to level-up and 'build back better', but what part will physical activity play? Evidence from Sport England and Sheffield Hallam University shows that every £1 invested in sport and physical activity provides £4 in return. Just last week, one of the nation's major budget gym operators, The Gym Group, published research showing it has generated £1.8bn in social value since 2016.
For its part, the sector must reform where necessary, with greater focus on inclusivity through programmes such Everyone Can, which seeks to improve services for disabled people and over-55s. Public leisure must undergo reform to ensure it is commercially sustainable to continue serving communities. Hybrid physical and digital offerings must evolve. We must deliver consistent standards of service, in keeping with the high safety standards delivered during COVID-19.
But our goals will not be realised unless the Government works with the sector on its plans. It must embrace our ambition to become the fittest nation by 2031. Alongside reform to the NHS and PHE, and in support of Sport England's 10-year strategy, it must improve the landscape in which the physical activity sector operates, reforming tax and regulatory systems so they become an enabler to people being active.
The sector has asked the Government for a VAT reduction for fitness and leisure operators, in line with concessions for hospitality. This would this provide essential cashflow to trade out of the debts accrued during the pandemic and in the longer-term encourage growth to support more communities. The Government should also make a long-term commitment to incentivising physical activity, such as the Workout from Work initiative which proposes extending the Cycle to Work scheme to fitness trackers and gym memberships. Independent analysis shows NHS savings and productivity returns worth £240m, through improved health and wellbeing.
To fulfil its commitment to "placing sport and physical activity at the heart of its coronavirus recovery plan", the Government must harness the power of our movement not just to help cure our ills, but to prevent them. The opportunity is to make this the last lockdown anniversary in the calendar, and I think that's something we can all get behind.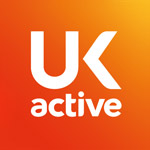 More People More Active More Often