Jenny Patrickson, Active IQ Managing Director
As summer draws to a close and new and returning students head to college and university, there's also a sense of excitement among learners within our sector as we reach the final stages of the WorldSkills UK Fitness Trainer Competition.
Students from right across the UK have been competing since April this year and have now been whittled down to the final eight:
Alex Harland – Gateshead College
Andrew Harte – City of Glasgow College
Danielle Hall – Coleg Gwent
Hannah Ahmad – Life Leisure Avondale / Trafford College
Jake Francis-Chin – Havant & South Downs College
Lisa Jeskins – Trafford College
Luke Brown – Gateshead College
Luke Keogh – Havant & Southdowns College
Now in its eight year, the competition aims to showcase and test the skills, knowledge and ability of personal trainers to deliver excellent fitness instruction to clients. It's open to anyone studying a PT qualification and competitors enter from colleges, training providers and employers as an apprentice.
I am proud to say that Active IQ has been supporting this important competition for over five years now. I say important because it gives nearly and newly qualified PTs the chance to learn and develop whilst also showcasing their skills. Entrants learn a lot from the process and gain valuable feedback and insight from the judges. Not to mention the fact it brings a fantastic opportunity to really springboard their career.
The annual Raising the Bar report shows us that new PTs don't have all of the skills that many industry employers demand. The format for the WorldSkills UK Fitness Trainer Competition stretches and challenges students to show their full range of skills in tasks and criteria driven by the industry and judged by the industry.
The eight finalists are preparing for the UK National Finals at WorldSkills UK Live at the NEC in Birmingham from November 21–23, the UK's largest skills and careers event with over 80,000 visitors. Here they will be judged over three days on a range of real-life fitness training scenarios, be asked to demonstrate planning and profiling ability and have interviews with the judges.
I'd like to wish all the competitors the very best of luck. It's vital that we support those young people coming into our industry: encouraging them and recognising their skills. Competitions like this aren't just about celebrating excellence:  they are equally important to raise and retain industry standards.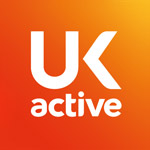 More People More Active More Often