ukactive has today (01 October) revealed Olympic gold medal winning athlete Dame Jessica Ennis-Hill as one of three new speakers who will take part in ukactive's National Summit in Westminster on Thursday 31 October.
The London 2012 gold medallist and founder of Jennis Fitness, will be joined at the Queen Elizabeth Centre II by Sport England CEO Tim Hollingsworth and Kate Hardcastle MBE – better known as The Customer Whisperer – to address more than 600 decision makers and influencers from across public health, sport, leisure, construction and infrastructure.
The full agenda for the day has now been revealed, with this year's National Summit set to address how physical activity impacts and is impacted by how we live, where we live and how we work.
Delegates will make connections inside and outside the sector, as well as learning about the importance of promoting a happier, healthier and productive nation through physical activity.
Heptathlon gold medallist Dame Jessica Ennis-Hill discusses her incredible career story on stage with Professor Greg Whyte, and the many ways physical activity has changed her life as she's gone from pro athlete to mother, commentator for BBC Sport and creator of  fitness brand, Jennis. She also talks about how she's using this extensive experience to have a positive impact on different audiences, from expectant and new mums to time-poor fitness lovers.
Dame Jessica Ennis-Hill said: "I am delighted to be involved with the ukactive National Summit, and sharing my story in conversation with Professor Greg Whyte. I'll be discussing my career, including my achievements and the challenges of getting back into elite competition post-childbirth.
"Since retiring from competing, I am now looking to inspire expectant and new mums to continue their fitness journeys, and I'm looking forward to sharing my personal story at the Summit in October."
The event will also see a special strand delivered by Sport England exploring the impact of 'place' on physical activity, with CEO Tim Hollingsworth delivering a keynote which will include an insight into the approach Sport England will take to develop its next strategy.
Kate Hardcastle MBE is a business expert and media commentator on consumer insights. She has presented on leading consumer shows such as the prime-time ITV documentary 'The End of the High Street', and has also featured on the BBC, Channel 4, Channel 5 and Sky News. Kate will deliver a keynote on how the physical activity sector can better reach consumers on our high streets and support its regeneration.
To see the full agenda and book your ticket click here.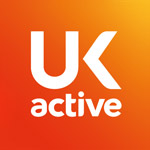 More People More Active More Often