By James McDonnell, Inclusive Sport and Fitness Manager, Stoke Mandeville Stadium
Today we are excited to welcome a very special guest, 16 Paralympian Champion in Wheelchair Racing, Tanni Grey-Thompson, who is joining as for an Inclusive Sports Day as part of the European Week of Sport.
We are supporting the European Commission's initiative to encourage people to #BeActive. Today, there are a number of sports that guests can take part in, including wheelchair basketball, hand cycling, seated volleyball, table tennis/polybat, boccia, 'Circuits 4 All', adaptive yoga, athletics, tennis, new-age curling and many more.
Stoke Mandeville Stadium is synonymous with sport and is known as the "birthplace of the Paralympics". With its fully accessible on-site accommodation and catering, it is the perfect venue for a training camp or event which has an excellent variety of Olympic, Paralympic and other sports facilities.
We created our inclusive sports program to introduce people to new and exciting sports, which are adaptable so everyone can participate, no matter their ability. We have an adaptive gym, tennis courts, sports halls, viewing galleries, and athletics track and field. We have a pool hoist and a pool pod for access to our swimming pool. In 'Circuits 4 All', participants go around in pairs, so it is very often that able and disabled participants pair up and do the activity together.
Since starting the inclusive sports, all staff are aware and have increased their knowledge of inclusivity within sport. We have a range of different groups coming to our centre, including universities and even organisations that are based abroad have visited our centre, knowing of our history and inclusivity of the site. Recently, a Dutch television programme filmed a documentary about disability around Europe. They filmed in our gym to show what an inclusive gym should look like.
We have received amazing feedback from our participants and carers. It is great to see people of all abilities coming together to play sports. Since the inclusive sports program started, you can see how much it has helped individuals in in terms of fitness, confidence and starting new friendships.
We hope events like today will show other organisations how they can improve their inclusivity within their centres.
Inclusive sports at Stoke Mandeville Stadium
Circuits 4 All – a unique circuits class suitable for able-bodied and disabled participants. Exercise stations can be adapted for any disability or movement restrictions, in an exercise class environment.
Adaptive yoga – an all-inclusive yoga session that strengthens your body and mind that is adaptable to all abilities.
Boccia – a Paralympic sport that can be played by anyone. Originally developed for people with severe cerebral palsy, it is now enjoyed by players with a wide variety of disabilities. This activity is easy for new joiners to learn, and even if participants are unable to utilise their hands, the game can be adapted to play with your feet, head or a ramp.
Disability swim – the swimming pool is booked out for an hour-and-a-half once a week for disabled customers.
Stoke Mandeville has a reduced full membership for disability members, inclusive sports are at a reduced rate and carers can come for free. For more information about the facilities or to schedule a gym tour or induction, please contact james.mcdonnell@serco.com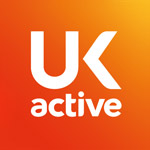 More People More Active More Often