By Elaine Briggs, Head of Education and Innovation at Future Fit

Future Fit Training's sponsorship of the ukactive Learning and Development forum began with a very well-attended meeting on November 14th in Birmingham. With a record twenty representatives from Awarding Organisations, Training Providers, large and small Operators, CIMSPA and Sport England in attendance there was much lively discussion and debate, focussing on pertinent issues affecting the learning and development landscape.
We covered many topics at the meeting, including a discussion around wins and challenges within learning and development in our own organisations, concerns surrounding the 'gig economy' and the importance of older adults in our workforce.  Maybe one of the most relevant topics of the day concerned the use (or lack thereof) of the Apprenticeship Levy.
According to a recent City and Guilds report* only 43% of companies spent more than half of their levy in 2018. There appear to be several reasons for this, including confusion around how to use the levy as well as lack of transparency from the government on how the levy is used.
When it is used well, the apprenticeship levy can be one of a company's greatest assets, as it provides allocated spending devoted to long-term staff development. However, in order for this to work well, a company must overcome a variety of challenges. These can include:
A view of an apprentice as an add-on as opposed to part of the fixed long-term workforce
Lack of alignment between a company's recruitment strategy and apprenticeship program
A lack of suitable apprentices in the local area
The necessity to provide 20% off-the-job training
Despite government backing, further difficulties have arisen due to reduced funding for level 2 qualifications and the prioritisation of STEM (Science, Technology, Engineering and Maths), over other industries, causing negative repercussions across those sectors.
In order to get the most out of the levy the sector needs to be supported with a greater understanding of how apprenticeships can work. Stuart Armstrong of Sport England spoke of how investment could be channelled into raising awareness on the subject, something I believe would be of great benefit to us all.
What's next?
We want to make these meetings as inclusive as possible so that we can tackle the challenges faced by the industry together. As such, it would be fantastic to see more operators and training providers join the network, sharing opinions and best practice.
Our ambition is to expand this network and create a group that keeps in regular contact. The Learning and Development Network is a great forum to push the industry forward in these uncertain times and it is vitally important that everyone keeps talking, finding solutions to the challenges facing the sector. We hope to be able to provide a platform for this discussion shortly but in the meantime, we would welcome topics for discussion at the next meeting on 6th June in Manchester.
Some possibilities that may warrant consideration include:
Succession Planning – Leaders of the Future
CPD levels
The benefits of e-learning
Saving money through digitalisation
The effectiveness of Learning & Development
I hope to see you all there.
You can download 'Flex for Success – Employers' perspectives on the apprenticeship levy' here.
Please email Jon Hulks at jonhulks@ukactive.org.uk to register your interest in attending the next Learning & Development Network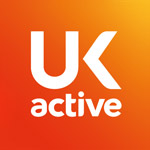 More People More Active More Often