By Rebecca Fowler
I was training as a physiotherapist when I was diagnosed with Multiple Sclerosis (MS). As my condition progressed, I found it increasingly hard to be active – and impossible to do the job I had trained for.
Joining my wheelchair dance group helped me turn around how I felt about things. Dance helped me manage the depression that came about after my diagnosis, and has become one of the activities I love the most.
I started dancing and fell in love with it immediately and it has changed my life completely. The closest I feel to not being disabled anymore, I don't think about my disability I think about the possibilities that I have. It's exciting, it's freeing I suppose. It just makes me feel alive.
During the COVID-19 pandemic, I have been dancing from home and joining classes virtually. One of my classes is We Are Undefeatable's Team Undefeatable virtual dance class, where I join people from across the country who all live with various long-term health conditions and are united through a love of dance. The class is led by inclusive dance teacher Katie Mason, who takes the group through a weekly session over Zoom where we all dance together, come together as a team and ultimately have fun doing so.
Regardless of how anyone's feeling we always come away from the session feeling much better than we did before we went into it.
I have been a part of the We Are Undefeatable campaign since its launch in August 2019. The campaign has been developed by 15 leading health and social care charities to support and inspire those living with a long-term health condition to do more physical activity, in a way that works with our conditions, not against it.
I feel incredibly proud to be part of the We Are Undefeatable campaign. I love the message of doing whatever works for you and focusing on celebrating the little victories of being active. This has become even more relevant for me during lockdown as I have learnt to adapt my own fitness activities to keep moving from home. Although dancing at home is different, I have found the dance sessions really relaxing and a great way to switch off from everything else going on in life.
You can learn more me here: https://www.youtube.com/watch?v=rXscscSNyp0&feature=youtu.be
For more information about We Are Undefeatable please visit www.weareundefeatable.co.uk
For more information about the Great British Week of Sport, including finding an activity or registering your event, click here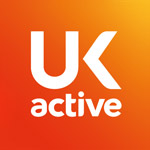 More People More Active More Often