By Lawrence Everest, CEO, Love Recruitment
In July, I wrote a blog about how COVID-19 has changed life as we know it, and then specifically its potential impact on how our sector might have to evolve its recruitment processes. I speculated on what these factors could be and expected that non-permanent recruitment might be more prevalent going forward, due to people being concerned of traveling or potentially needing to self-isolate. We have seen that although this was fundamentally correct, there have been other crucial impacts and opportunities, especially in regard to recruitment.
Firstly, we must acknowledge how this global pandemic has affected employment in our sector – with lots of people facing redundancy, uncertainty and life-changing factors. Within employment, we have seen applications triple and visits to our website have doubled, compared to this time last year.
Compared to 12 months ago, we have also seen around a 40% decrease in the number of jobs. While we are seeing fewer vacancies overall, there has been a gradual increase, particularly in the franchise sector. We have also noticed an increased need for non-permanent recruitment in these times.
In my previous blog I highlighted the need for the sector to adapt to the current situation, identifying challenges such as flexible working, digital recruitment formats, and safety considerations such as travel, as additional factors prospective employees may consider before attending an interview. As a result, our Managing Director Abhi Lakhina has noticed the need for a service to support both clients and candidates across the fitness industry to adapt to these factors.
In response, we have introduced a new process, utilising video interviewing for the first stage of the recruitment process for many of our clients. We trialled this service with Elaine Coulthard, a management consultant in the leisure industry, while interviewing for a senior management position. To help selection, time and travel, five key questions were identified at the beginning of the process and candidates required to record video interviews lasting five to 10 minutes. These videos were sent to Elaine for review, along with their CVs.
Through this process, Elaine was able to effectively assess candidates, hear their critical answers and was able to do this in a fraction of the time required for a day of first stage interviews. Only those that met the requirements of the five critical questions progressed to the face-to-face second and final stage of interviews.
This process has now benefited both more of our clients and candidates, saving time to assess whether the role, individual or company is right for them. In these uncertain and ever-changing times, companies will benefit from a quicker, more understanding and effective recruitment process.
Over the coming months, Love Recruitment will be supporting the sector to adapt to these challenging times. On our website you can find CV guides and interview tips, and our YouTube channel offers advice on how to find the right role.
We are hugely sympathetic to what is happening to people's livelihoods and would like to invite anyone that has been affected to connect with us for a free consultation. For more information, please go to www.loverecruitmentgroup.com
Look out for the latest stories and blogs in our Together series on the ukactive News page and Journal. For the latest sector guidance and daily analysis, visit the ukactive COVID-19 hub.
If you are a ukactive member and want to share your story, please contact your account manager or send an overview of your story to: press@ukactive.org.uk.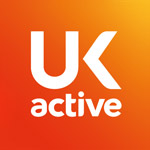 More People More Active More Often