By David Marshall, Participation Director, British Gymnastics
British Gymnastics is delighted to be supporting this year's Great British Week of Sport. The past six months have been incredibly tough for our sport and the leisure industry as a whole, with gymnastics clubs, leisure centres and schools closing their doors in March. In the time that has followed, the impact of those closures has been felt by many; not least by young people that have missed out on making memories with friends, keeping physically fit and active and challenging their resilience, determination and confidence through learning and developing gymnastics skills.
Throughout the Great British Week of Sport, we are shining a light on the power this sport has to unite communities and support young people to develop the skills they need to live a healthy, confident life. Over the course of this week, we are working with our partner operators to bring to life this sport by encouraging our gymnasts to highlight what their club means to them and sharing simple workouts that can be completed at home.
Since lockdown began, we have worked with gymnastics clubs, our partner leisure operators and coaching providers across the country, to ensure that when given the green light, gymnastics would be able to return. Through the joint lobbying of the Government by the sector about the importance of the reopening of indoor sport and leisure, we are delighted that there is now a return to indoor sport in all four home nations.
Although challenging, this has led to the majority of gymnastics clubs in dedicated centres reopening. Despite this, more than 1,000 clubs rely on hiring space in schools, leisure centres and community centres. Many of these clubs have been unable to rehire venues and get back to doing what they love. This equates to more than 100,000 participants in British Gymnastics clubs and 31,000 participants who take part in gymnastics in partner leisure centre sites every week.
We appreciate the support from operators who have been working with us and supporting gymnastics clubs and sessions to already restart. We understand the challenge leisure operators and schools have in balancing the use of sports halls as multi-activity venues, and we welcome the positive approach made by our partners to ensure we are engaged in conversations with them about the safe return of gymnastics in their facilities.
The safety of those in gymnastics has, and always will be, our highest priority, and our Step Forward Plan has helped to reinforce that message. This plan was introduced to give British Gymnastics clubs and partners guidance covering all aspects of reopening their venue. We have also created documentation for clubs that hire leisure facilities and schools, to ensure they can provide details of their safe operating procedures and thorough risk assessments to the venue provider. We believe that gymnastics clubs are ready to return and are able to provide the safest environment possible for their gymnasts.
We know operators value the positive financial and social outcomes gymnastics brings to their business and we have developed support and advice on the delivery of the sport aligned to government guidance. Our guidance demonstrates how 32 gymnasts can work safely within the area of two badminton courts, providing a financially viable delivery model which will help operators and deliverers meet some of the current challenges being faced.
During lockdown we also saw thousands take part in gymnastics and fitness-based challenge videos across our social media channels, showing that the demand for our sport to return is as high as ever.
The Great British Week of Sport provides the perfect backdrop for this message to be heard. We are delighted that gymnastics has returned across the country. We now offer our support to those operators yet to rehire facilities to gymnastics clubs or re-establish their own gymnastics programmes to help to get the nation active. If you do need additional support, or would like more information on rehiring your facilities to gymnastics clubs, please email participation@british-gymnastics.org.
For more information about the Great British Week of Sport, including finding an activity or registering your event, click here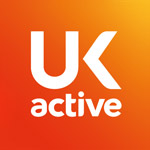 More People More Active More Often