ukactive is pleased to announce a new two-year partnership with miha bodytec for ukactive's flagship events.
The organisation, a premium manufacturer of electro muscular stimulation (EMS) training equipment, will be an Exhibition Partner for Sweat on 20 February, Breakout Sponsor for the ukactive National Summit on 20 October, and the Keynote Partner for Active Uprising on 4 June.
The agreement, which includes membership of ukactive's Strategic Partner Group, marks an extension of the original partnership signed in 2015 when miha bodytec first came to the UK – extending the partnership to six years.
The EMS training market is developing at pace in the UK, with miha bodytec promoting an effective and safe method to improve physical performance.
Phil Horton, Country Director UK at miha bodytec, said: "ukactive's mission statement is centred around getting more people active by helping them to find a form of exercise they enjoy.
"Our goal at miha bodytec is exactly aligned with this. We want to utilise the benefits of EMS training to offer an additional whole club personal training solution to keeping fit and healthy.
"We're so pleased to be extending our partnership with ukactive, working closely with the team throughout the calendar year to educate the sector on how EMS training can play an important role in the future of our country's health."
Huw Edwards, CEO of ukactive, said: "We are delighted that miha bodytec has extended its partnership with our hugely successful flagship events, which continue to grow each year.
"miha bodytec is a great example of an innovative organisation that is working in collaboration with fitness and leisure operators in the physical activity sector.
"We look forward to building on the successful partnership that we have developed during the past four years."
To find out more about partnership opportunities or to join the Strategic Partner Group, click here.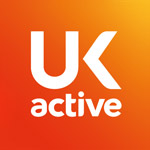 More People More Active More Often