By Ed Jones, Head of Marketing, Team GB
At Team GB our purpose is to 'Believe in Extraordinary'. We see the athletes as everyday people, just like you and me, however on the field of play they are capable of doing extraordinary things.
We also believe that principle applies to all of us and everyone is capable of achieving something extraordinary in their own way. Never has that been truer than over the past six months, when everyone has had to adjust to these extraordinary times.
The implications of COVID-19 on elite sport have been well documented, but the picture is less clear when it comes to grassroots sport participation. Lockdown has undoubtedly led to some positive behaviours. At Team GB we re-published our Workout Wednesday series and trialled new content formats to keep people active at home.
Anecdotally, according to this article in The Times, golf and tennis clubs have seen an increase in membership as people gravitate towards sports that easily enable social distancing. Joe Wicks became the nation's PE teacher and exercise became one of our only opportunities to get outside. Suddenly, the parks seemed packed with joggers and the roads teemed with cyclists. One could easily have come to the conclusion that the nation is more active than ever.
Dig a little deeper however, and the evidence suggests a bleaker picture, with Sport England research indicating physical activity inequalities have been exacerbated over lockdown with older people, those on lower incomes, and those from urban areas, all finding it harder to be active.
As one of the most diverse teams in sport, as well as one of the most loved, Team GB is committed to challenging this. Since our first event in 2016, I Am Team GB has represented an opportunity for everyone to be physically active, irrespective of their ability, inspired by Team GB athletes.
Our challenge was doing this in the age of social distancing, but our lockdown experience, particularly an increased focus on digital activity, points the way forward.
Having worked with the British Red Cross and TikTok in April to create the Isolation Games, we knew we would be able to encourage people to be physically active at home and social media could be a vehicle to share and encourage others to do the same. In 2020, to coincide with One Year to Go, I Am Team GB presented by Toyota, saw thousands engage digitally in a series of challenges set by our athletes.
We are now bringing I Am Team GB to life once again as part of the Great British Week of Sport. Working with TikTok and Team GB athletes, we're creating a series of audio workouts that will see the athletes guide users through fun and easily accessible workouts.
This, however, is only the start, with a number of other activities planned as part of our I Am Team GB campaign that will culminate next year for the Tokyo 2020 Olympic Games, albeit a year later than we had all anticipated.
Now, more than ever, stakeholders across the sporting landscape need to come together to find a way to create opportunities for people to be more active, more often – particularly those hard to reach audiences.
The Great British Week of Sport is a perfect demonstration of that happening and is a stepping stone to what we hope will be a Great British Year of Sport for Team GB in 2021.
For more information about the Great British Week of Sport, including finding an activity or registering your event, click here.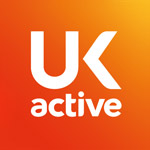 More People More Active More Often