By Nick Perchard, Head of Community, Premier League
Twelve months ago, we launched the latest iteration of the Premier League Communities Strategy, a three-year plan to support young people to realise their potential. At the time there were significant challenges with physical and mental wellbeing, personal and social skill development, community cohesion and equality. Our strategy aimed to use our three national community programmes to build these vital individual and community components. Little did we know the challenges we'd face in these areas just one year later.
The role of sport and physical activity has never been more important. Our young people have faced an unprecedented period of forced inactivity and social isolation. So, now we must work out how the sports industry can use our collective power to inspire our children to switch off the screen and walk, run, cycle and swim. How can we instil in the next generation a love of physical activity that will see them through life? How can we ensure that these opportunities are open to all and not a select few?
Sport cannot do this alone. We must work in partnership with key local, regional and national organisations. None are more important than schools. As primary schools return and deal with new challenges, we must support them to embed physical activity throughout the day, making it as easy as possible to get their children active. That's why, to coincide with the Great British Week of Sport, we're focusing our Premier League Primary Stars programme on health and wellbeing.
Throughout September we're distributing more than 2,000 Premier League Primary Stars football kit and equipment packs to primary schools to complement the free online active learning, PSHE and COVID-19 compliant PE and physical activity resources. These resources are available on PLPrimaryStars.com and we've also made them available for  parents to utilise at home. More than 17,000 primary schools in England and Wales are now part of the programme and we'll continue to support our teachers to give all children the best possible early experiences of physical activity.
We'll also continue to work with long-standing partners such as the BBC to bring activity to life through live lessons and activations that use the inspiration of the Premier League and our clubs to help teachers enthuse young people to begin a full and active life.
Premier League Primary Stars is delivered by 110 professional football club community organisations, which continue to work with thousands of partner schools across England and Wales to provide bespoke support and role models for young people to emulate.
The evidence all points to this youngest age being essential for developing positive physical and mental wellbeing that can be sustained throughout life. We all have a part to play in helping our children realise their potential – the Great British Week of Sport is the perfect chance to get involved.
For more information about the Great British Week of Sport, including finding an activity or registering your event, click here.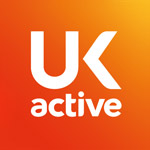 More People More Active More Often