"It is an exciting time to be in the health and fitness sector". – Brad Tucker, Managing Director, Premier Global NASM 
Over the previous decade, the UK's fitness industry has grown considerably. Technology, in the form of smart devices, wearable tech, data analysis, digital platforms, and integration with smartphones to incentivise and gamify activity participation, has played an invaluable role in supporting our sector's commendable growth. This has attracted more committed gym-goers than ever before as people embrace new technologies to deliver high-quality experiences that see them return time and again.
Whether you are an employer, a fitness professional, or a training provider, the opportunities that have emerged with the onset of technology are both exciting and challenging at the same time. As the market expands and goes through rapid change, and consumer preferences continue to evolve, there lies our challenge – that we continue to innovate the user experiences that we provide to deliver greater value to our clients and customers, who expect nothing less in today's fast moving and competitive marketplace.
Further, this needs to be supported by a workforce equipped to succeed and service any customer who comes through our doors, whether a New Year's Resolution has just inspired them to take their first step toward fitness, or they're an elite athlete looking to refine their technique and secure a new PB.
At Premier Global NASM, we believe delivering the breadth and depth of skills required in a workforce fit for the future is something that can be greatly aided with technology. With digital platforms enabling the learning experience and catering to students of different learning types, we see opportunities in utilising technology throughout the learner journey to equip fitness professionals with the skills they need to help them start, sustain and succeed in their careers.
We are committed to embracing these technologies, investing in our digital delivery platform and seeking answers and inspiration from other sectors more advanced than our own.
Built upon our evidence based proprietary Optimum Performance Training ™ (OPT™) model, the Premier Global NASM course is tutor-led and underpinned by content produced by a team of innovative instructional designers with rigorous oversight and guidance from Active IQ and the sector's Chartered Institute, CIMSPA. Live webinar learning and practical workshops afford direct interaction and engagement to our students with our world-class tutors, enhancing the learning experience, offering great flexibility and accessibility, all while maintaining quality standards.
We are excited to partner with ukactive to release this white paper and highlight the great work that's already being done in our sector, along with sharing perspectives on how technology can continue to play a positive role in the future growth of the sector and help get more people, more active, more often.
Click below to access Smarter Learning: Digital Innovation in Learning and Development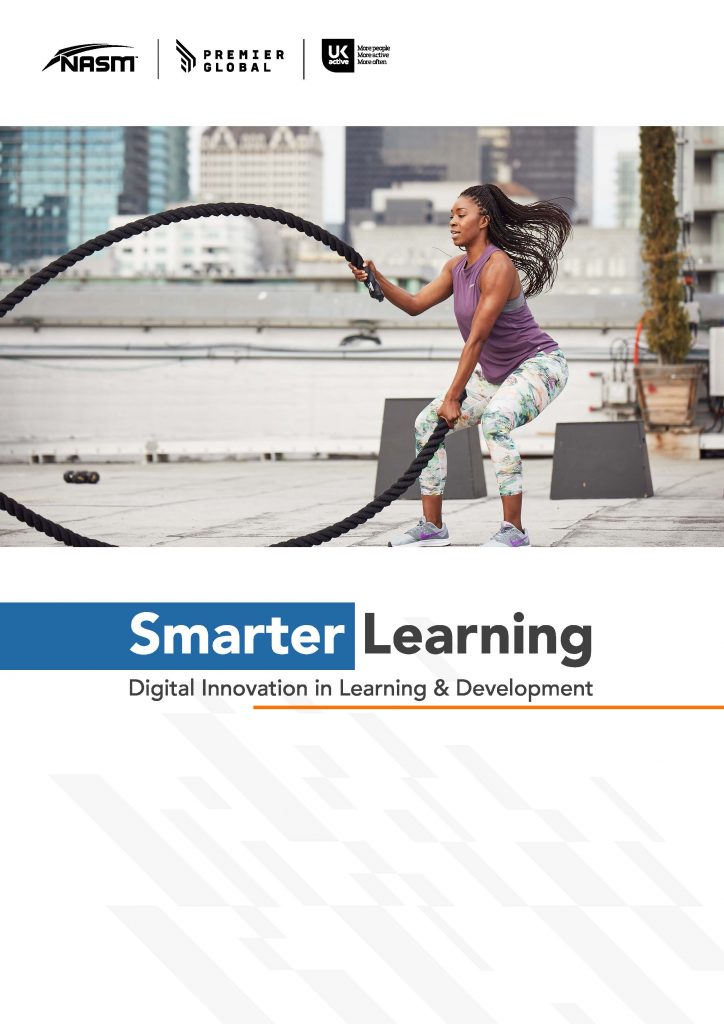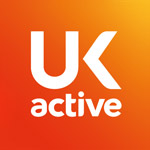 More People More Active More Often