Health and safety provider Right Directions has created a new department to support the growing family activity sector, which now encompasses more than 200 trampoline parks, adventure play areas, water parks and climbing centres across the UK.
The professional team includes established Right Directions staff as well as new additions, all of whom bring a wealth of experience to this rapidly expanding subset of the highly diverse physical activity sector.
The new team will be led by Sue Popham, who joined Right Directions in 2013 as a health and safety and quality manager, and was most recently Head of Trampolining. As Head of Family Activity Centres, Popham brings 25 years of leisure experience, having worked in private health clubs, local authority and trust managed centres.
Charli Turner becomes Health & Safety and Quality Manager. Turner, who joined the company in 2015, is well versed in customer support, having worked in business development and administrative roles, as well as providing assistance for Right Directions' STITCH accident benchmarking platform.
New addition Tim Briggs completes the team. As Health & Safety Co-ordinator, Briggs will draw on his background in the trampolining sector to offer clients timely and relevant advice on health and safety policies and procedures, alongside training support.
Gill Twell, Head of Development at Right Directions, explained: "As a supporter of family-oriented activity centres, we are keenly aware of how fast trampoline parks are popping up all over the UK.
"We have supported many of these enterprises and remain committed to driving up standards and promoting consistency via our new Family Activity Centre team."
Right Directions is a ukactive member. To find out more about the benefits of ukactive membership, click here.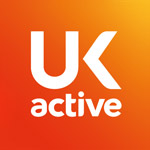 More People More Active More Often