By ukactive CEO Steven Ward
What a time to be a FitTech start-up.
Technology is becoming increasingly central to businesses around the world.  Tech Nation's 2018 report placed the UK at the epicentre of this enormous growth – with the UK's tech sector growing at 2.6 times faster than the rest of the economy.  As the physical activity sector begins to sit up and take note, where is the opportunity for those developing technology for health and wellbeing?  There's a lot:
Investment is Rising
The investment needed to develop successful businesses is substantial, yet physical activity start-ups are starting to see these floodgates open. A recent report by SportsTechX found that there are over 1,000 SportsTech and FitTech companies in Europe alone, attracting combined investment of approximately €135m in 2017 – tripling since 2013.
FitTech's first unicorn Peloton proves that investment is forthcoming, with the business now valued at over $4billion in August. Peloton recently launched in the UK, as the cutting-edge of fitness tech increasingly looks to Britain's shores.
The Health Secretary's vision for a future NHS
Released last week by Department of Health, the policy paper "the future of healthcare: our vision for digital, data and technology in health and care" provides the first outline for innovation in the NHS.  This focuses on four key areas:
Infrastructure – particularly implementing secure data infrastructures
Digital Services – focusing on developing user-centric, technology enabled, services
Innovation – enabling innovators to innovate, with a strong emphasis on co-creation
Skills and Culture – broadening digital literacy throughout the NHS
This presents a great opportunity to place fitness at the heart of our health system. FitTech businesses will be at the forefront of prevention strategies as soon as the clear connection between technology and prevention is demonstrated, so anyone in FitTech should be positioning themselves to deliver for the NHS and wider public health now.
Wider Government Support
The government's Industrial Strategy outlined the UK's key areas of focus for innovation, with an Ageing Society named as one of four "Grand Challenges".
Integral to any approach to enabling longer, healthier lives is physical activity.  Innovate UK will be releasing £98million to develop innovate approaches to healthy ageing, providing FitTech businesses with an opportunity to develop, test and validate innovative approaches to getting older adults moving more.
The UK's FitTech Development Pathway
In ukactive research to be released in the coming months, 25 Sport/FitTech development programmes were found across the globe.
The UK is leading the way in the development of FitTech businesses through a collaborative "start-up superhighway" led by ukactive's ActiveLab, London Sport's Sport Tech Hub and the Open Data institute's Open Active programme, backed by Sport England.  This places the UK at the forefront of innovation for physical activity, attracting businesses from across the world to test, develop and scale their products and services.
The opportunities for technology development in the physical activity sector arguably rival any other sector in the UK at present.  It's imperative that we seize these opportunities, and embed technology as a force for good – getting more people, more active, more often.
What's the most immediate opportunity? ActiveLab – ukactive's global launchpad for innovation in physical activity.
ActiveLab's accelerator programme exists to enable FitTech businesses to scale throughout the UK, tapping into ukactive's network, resources and expertise to provide the foundations to scale successfully.
The ActiveLab accelerator programme is designed for scaling businesses from around the world with innovate approaches to getting anyone active.  Applications for the 2019 programme are open until 9th December.  You can find out more, and apply, here: www.activelab.co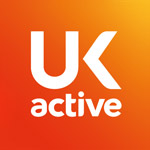 More People More Active More Often