By Tony Waymouth, Panathlon Chief Operating Officer
Before the COVID-19 lockdown, Panathlon was well on course to smash our record of engaging 22,000 young people with disabilities and special needs in competitive sport in 2019/20. Now, after six difficult months, we're ready to stage our first programme of the new school year, and what better moment to make our long-anticipated comeback than the Great British Week of Sport?
Panathlon, founded in 1995, provides sporting programmes for primary, secondary and over-16 age groups, including multi-sports competitions, swimming, boccia, football, ten-pin bowling and powerchair hockey – all specially adapted to be inclusive and accessible for those with disabilities and SEN. What our participants love most is the chance to represent their school, district or county in external competition – an opportunity many of them are so often otherwise denied.
Panathlon also delivers training courses for 14-19-year-olds (4,611 in total in 2018/19) to enable them to become Young Leaders at our competitions, officiating and guiding the competitors through the various sports and disciplines – an enriching experience and invaluable life skill.
Our progressive pathway begins with small local competitions, with winning teams qualifying for their county, regional, then national finals, which take place at prestigious venues such as the London 2012 Olympic Park and Stoke Mandeville Stadium, which is well known as the 'birthplace of the Paralympics'.
Last year, in our curtailed programme, we still saw a staggering 15,091 young people from 1,185 schools take part from 43 counties in England and Wales – figures that, when lockdown occurred in March, were 30% up from the same point last year.
Post-Covid, of course, large-scale competitions with up to 150 competitors are impossible due to social distancing guidelines, so as we prepare to resume provision, we're having to do things a little bit differently. We made a decision that if we can't get the schools to come to us, we shall go to them.
We've distributed resource packs, activity cards and instructional video clips to staff at participating schools so they can run events themselves using school equipment. All the activities are skill-based and designed for schools to discover the fair play ethos of Panathlon through simplified and varied competitions which will develop confidence and self-belief in every individual.
There are separate activity packs for primary, secondary and special schools. Each will submit their results and send monitoring forms to a Panathlon representative. We them send back certificates and medals.
This is Phase 1 and will run through the autumn term. Phase 2, after Christmas, will see either another series of 'virtual' events being offered to schools, or Panathlon staff visiting schools or holding external test events (depending on Covid-19 measure in place at the time).
Brookfields Specialist SEN School in Reading, Berkshire, will be the pioneers of Panathlon's 'new normal' – and as long-term regulars at our competitions (our National Special School primary champions in 2019, no less), we are delighted that they are the first to take the plunge.
Matt Crozier, PE teacher at Brookfields, told me: "At our school we think it's really important that PE is competitive. The outside world is competitive so these opportunities to win, lose or draw are vital for them.
"It's all about getting the chance to work as a team. The games are nice, simple activities that they can all do. It's very inclusive and so valuable."
Researchers have found that levels of physical activity and confidence have declined hugely among disadvantaged groups during lockdown, and people with disabilities and special needs have been disproportionately impacted. It has been an undeniably testing period for our charity, but we hope this new model will fulfil that desperate need for our young competitors.
For further information on Panathlon's new virtual programme, please contact your local School Games Organiser or email Panathlon COO Tony Waymouth at tony@panathlon.com. The entry process and event deadlines will vary from county to county.
For more information about the Great British Week of Sport, including finding an activity or registering your event, click here.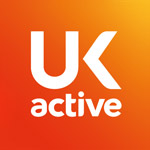 More People More Active More Often