By Lucy Wyndham-Read, Fitness YouTuber
So, they always say 'diamonds are a girl's best friend', but I would say actually fitness is our number one best friend and the reason being, fitness is the best gift we can give ourselves. This is why I am so excited about being involved with Great British Week of Sport and the BeActive Night (taking place Saturday, 26 September) because I truly know the value being active has on our wellbeing.
Before I go any further, let me burst the bubble and say fitness is not about having a six pack, it is not about being able to do 100 burpees – it is simply about moving our bodies, so this is why we can all get fit no matter what our ability is.
My fitness journey started when I joined the Army at the age of 19. I had always struggled with sport at school and lacked confidence, but as a young woman I knew that deep inside I could be a strong fit and confident woman, so I decided to jump in at the deep end and went off to join the Army. It was within the Army that I quickly fell in love with fitness and soon realised that I could do so much more than I thought possible. My body and my mind became strong and this was really the start of my fitness journey.
Now, 20 years on, I am able to give the gift of fitness to millions of people all over the world and teach everyone that, no matter what our ability, we can all be the fittest and best versions of ourselves.
Being fit is simply about taking control of our physical and mental health, so we can feel our best, so we can feel strong, so we can feel confident, so we can feel energised, so we can feel happy, and so we can keep investing in our future health. Just like diamonds come in all shapes and sizes, so do our bodies, and we are all unique and we should love ours and give it the best gift of all, fitness.
As a trainer I often get asked, "What are the best exercises to do?" and my answer is, "The ones you enjoy the most." Exercise can be anything from dancing around your front room to your favourite tunes (mine is always Abba's Dancing Queen), to climbing a mountain.
Just keep moving and remember we can all be our fittest and here are just a few of the wonderful benefits we get from working out:
Get those feel-good hormones known as endorphins, which helps to lift your mood and reduce anxiety.
Strengthen your heart, which, let's be honest, is the most important muscle of all. The stronger this is, the more powerful it is at pumping blood around our body.
Give your body an energy boost. If your phone is running on low battery, you put it on charge and that battery quickly goes back up to being full. This is just the same with exercise – every time you move you recharge your energy levels.
Ooze confidence after every session, as you have simply taken control of your body; you can stand tall and pull your shoulders back and know you have invested in your health.
So, keep giving your body the gift of fitness.

For more information about the Great British Week of Sport, including finding an activity or registering your event, click here.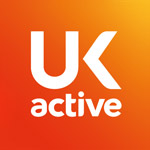 More People More Active More Often