ukactive has issued the following statement in response to the Chancellor's announcement of a Winter Economy Plan today (24 September)
Huw Edwards, CEO of ukactive, said: "We welcome the measures announced today by the Chancellor which will provide some relief to the fitness and leisure sector, however, we must now see urgent tailored support for our survival.
"The new Job Support Scheme and extension to the Self-Employed Income Support Scheme is important, but with many workers still on furlough, thousands of jobs remain under threat and we await more detail on these areas.
"The extension of government-backed loans schemes, and changes to the terms of repayment for Bounce Back Loans and Coronavirus Business Interruption Loans, will help with cashflow, alongside new payment schemes for deferred VAT.
"However, we cannot have a situation where once again hospitality and tourism are prioritised over the fitness and leisure sector, which to date has received no tailored support despite being forced to close for a prolonged period during lockdown.
"Our sector requires a complete support package that not only includes core funding, but also stimulus including VAT relief and ringfenced funding for public leisure operators.
"There is no trade-off between health and the economy when it comes to investing in our sector, and we will continue to work urgently with the Government to ensure our members get the support they need."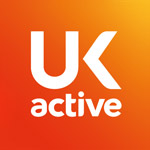 More People More Active More Often