Georgie Shaw, Director of Quality and Standards at Active IQ
I'm delighted to have recently joined the team at Active IQ as their Director of Quality and Standards. Having been in the role for a few months now, it's great to see a team dedicated and motivated to go out of their way for customers to receive a high quality service.
I look forward to supporting Active IQ in continuing its drive for high standards and maintaining quality across the qualifications we provide, which are regulated by Ofqual, CCEA and Qualification Wales.
Active IQ were one of the first End-point Assessment (EPA) organisations to be approved by the Register of End-point Assessment Organisations with specific focus on the physical activity sector.
However, in my role I foresee opportunities to broaden our wings to wider disciplines and seek further opportunities to develop our profile to a wider audience. There is no doubt that with the newness of a qualification, there will be confusion and changes to standards.
However, I am working proactively with my team towards ensuring that our centres and learners receive a positive experience in their learning journey's in unravelling the complexity of the standards and regulations.
Having worked in education for over 20 years with a diverse range of learners from primary sector to University and lifelong learning, I am acutely aware that to motivate individuals to embrace education we need to develop programmes of study that are engaging, accessible and lead to worthwhile job opportunities.
A significant proportion of children leave school without attaining formal qualifications that would allow them to access further and higher levels of study. We need to develop opportunities for them to learn.  I am cognisant of the current educational landscape with the introduction of the T levels as an alternative route to the apprenticeships and academic study.
I am not convinced we are reaching those that need us most.  The DfE are currently consulting on qualifications level 3 and below and I am working proactively with other AO's to ensure we preserve this route into education, which raises the bar significantly for those learners leaving education without formal qualifications.
I have watched the recursive nature of education strategies and whilst we have seen radical changes and improvements in some areas, others are stymied.
Too many children grow up in environments where they are under stimulated and are not encouraged to reach their potential. We need to give children a chance and opportunity to shine. I believe that rigid education practices often limit a child's creativity and it is that creativity that engenders innovation in our learners.
If they spend their education learning by rote, we are no better than a factory conveyer belt system to learning. We have moved on from the period of enlightenment yet we still demand so much to demonstrate knowledge, skills and understanding.
For a learner today, the current educational landscape must seem a quagmire with the number of qualifications available.
With the advent of apprenticeship standards, Awarding Organisations and centres have struggled to understand and manage the plethora of regulations and standards that ever evolve in the design and development and quality assurance stages of qualifications. We need a simplified system, a 'one size fits all' approach to regulation.
My mission is to work with regulators and fellow AO's to push for a system that is accessible to providers and developers as a qualification should be accessible to learners.
I look forward to what the future will bring and supporting Active IQ as we strive to drive quality for both learners and providers.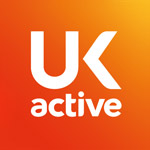 More People More Active More Often