ukactive CEO Huw Edwards said: "We welcome yesterday's study by RAND Europe and Vitality which reinforces the message that physical activity is good for our health, community and economy.
"A relatively small increase in physical activity of an extra 15 minutes a day could extend life expectancy by two-and-a-half years, reduce sick leave by five days and adds an extra £8.5bn to the UK economy.
"It is clear that physical activity has a crucial role to play in improving the health, happiness and productivity of the UK, so we urge Government to do more to support people to lead a more active lifestyle.
"This report shows a new and welcome perspective on the why and the what. It is great to see health insurers such as Vitality Health and AXA PPP Healthcare continue to lead the way but it is critical that the physical activity sector continues to support employers, Government and communities on the how.
"Last week, ukactive's Research Institute committed to undertake the most comprehensive consultation to date on the role of physical activity in the workplace.
"This consultation will present back to us, the business community and the Government, recommendations that will redesign how we work, and the support needed for businesses of all sizes to encourage physical activity.
"Through this work we can support the behaviour changes that this report indicates are vital.
"Together we can build a healthier, happier and more prosperous nation by getting everyone in society more active."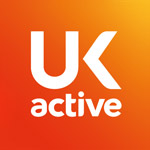 More People More Active More Often