Chair of ukactive Tanni Grey-Thompson asks political parties to back four major policies and put physical activity sector at heart of prevention agenda
Each of the UK's main political parties must commit to four key policy areas to radically transform the health of the nation, Paralympic legend Baroness Tanni Grey-Thompson said today (31 October) at the ukactive National Summit in Westminster.
The ukactive Chair made an impassioned speech, highlighting the opportunity for physical activity to play a greater role in reshaping modern Britain, including a call for government to make a crucial change to business regulations that would allow more gyms and leisure operators to open on the high street and in town developments.
A letter published today reveals she has written to the leaders of the Conservative Party, Labour Party, the Liberal Democrats, the SNP and the DUP, asking them all to address four policy calls in their upcoming election pledges:
Regenerating the high street through physical activity
Commit to addressing high rates of retail vacancy on the high street by changing the restrictive aspects of the 'use class system' to encourage fitness and leisure operators to open on the high street and primary business centres.

Opening schools as community hubs to support children and families
ukactive's Schools as Community Hubs model offers subsidised kids clubs over the holidays, with nutritious food and activities delivered by experts from the physical activity sector. All main political parties should commit to taking this model to national scale, starting from next summer, and reaching over 6,500 school facilities by 2022.
Improving accessibility to active travel and wider activity opportunities for the nation's workforce
Commit to expanding the Cycle to Work scheme to include a broader array of physical activity opportunities and accessories, including fitness trackers and gym memberships, and to commit to conducting a feasibility study with ukactive to explore how the fitness and leisure sector can strategically partner with active travel initiatives.
Supporting older adults to access the health benefits of physical activity
Commit to ensure every recipient of long-term prescribed medication also receives an activity prescription providing guidance and support to increase their activity, and that any future Green or White Paper on social care makes prevention a key priority.
The Paralympic champion called for the government to "invest in the optimism" of the physical activity sector to maximise its impact in addressing societal challenges, from reducing deadly health conditions to anti-social behaviour, social isolation and workplace wellbeing.
Baroness Grey-Thompson said: "Today I have written to the leaders of the main political parties in Westminster requesting a number of commitments within their General Election manifestos. These requests will establish a new relationship with our sector in a new political environment.
"What do we want modern Britain to look like? If our sector is going to flourish and thrive – if it's optimism is going to be realised – it needs an environment that supports it and provides people with the opportunities to be physically active."
Speaking on high streets, she highlighted a Freedom of Information request from ukactive, showing that councils with high vacancy rates on the high street consistently score below national averages for key public health indicators including life expectancy.
"We can play a key role in delivering urban renewal, transforming our towns and cities, and at the same time improving public health as well as economic health," she said.
"But right now our hands are tied – the shackles of regulation mean that gyms and leisure centres are not on a level playing field.
"So we urge the main political parties to commit to addressing high rates of retail vacancy on the high street by changing the restrictive aspects of the 'use class system' – encouraging fitness and leisure operators to open on the high street and across town developments on a greater scale."
Baroness Grey-Thompson was joined at the QEII Centre in Westminster by speakers including Health Secretary Matt Hancock, Olympic gold medallist Dame Jess Ennis-Hill, former Cabinet Secretary Lord Gus O'Donnell and Chair of the Royal College of GPs, Professor Helen Stokes-Lampard.
Addressing more than 600 leaders and policymakers from across the health, fitness, sport, leisure, business, retail and construction sectors, the speakers discussed the opportunities for physical activity to transform health and social outcomes in the UK.
The event, held in partnership with Willmott Dixon and eGym, positions physical activity, and the sectors that deliver it, as critical to the health, wellbeing and prosperity of the nation. This year's theme reflects three major areas of public life: How we live, Where we live, and How we work.
Sport England led a dedicated session throughout the day focused on how its Active Environments strategy is making an impact across the country, while other breakouts explored the role of physical activity in the NHS Long Term Plan; combatting youth violence through physical activity; delivering the ambitions of the Prevention Green Paper; and the future of the working environment.

Read the full letter here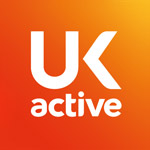 More People More Active More Often