By Ali Oliver, Chief Executive, Youth Sport Trust
Why is getting young children active so important?
When children are physically active from an early age it has a positive impact which lasts a lifetime. They are happier, healthier and more likely to lead active lives when they grow up.
If you're reading this blog you're probably already aware of the huge body of evidence showing the life-changing benefits of physical activity, sport and play – enhancing confidence and wellbeing, developing friendships, improving cognition and readiness to learn are just a few of them.
It's why we at the Youth Sport Trust are so passionate about working to ensure that no young person misses out.
Getting young people active has never been more important. Today, children are increasingly struggling with their mental health, an obesity crisis, rising levels of stress and a decline in empathy and resilience.
I firmly believe that it is no coincidence that this comes at a time when a generation of young people are leading ever more sedentary lifestyles.
At this year's Elevate Kids, I will be talking about the need to focus on what's happening in the early years to turn this around.
During these formative years, building an enjoyment of physical activity through daily opportunities to become more confident and competent movers can make a pivotal difference in getting children ready for school and embedding healthy habits that last a lifetime.
What progress is being made, and what more can be done?
If we want to get young people more active, there are three critical things we need to focus on: understanding, training and culture.
Through the Youth Sport Trust's 24-year-history, supporting early years education has always been important to our mission.
To tackle inactivity and unlock the potential of sport and play to improve more lives, more focus needs to be placed on developing young people's physical literacy in their pre-school years.
Movement underpins so much of how children learn.
In areas like West Somerset, through our Healthy Movers programme, we are training early years professionals in nurseries and children's centres to give children the foundations and confidence they need to move, learn and hopefully sow the seed of a lifelong enjoyment of being active.
The programme is building understanding of the importance of physical activity across the area, not just for young people's health, but in tackling inequality – giving young people facing disadvantage a better start in life and improving their readiness and ability to thrive in the classroom.
In West Somerset, even by the age of three, a child from a deprived neighbourhood knows far fewer words than a child of the same age from a wealthier area in the district.
Through supporting parents too, we're working to drive a change in culture that will improve young people's opportunities to enjoy the benefits of physical activity.
We should all be encouraged that the importance of physical literacy in early years to young people's life chances are increasingly being recognised by government and local authorities who are helping to fund programmes like this.
But this needs to be adopted more widely, and the lessons learned from this approach adopted across the country.
Sport England's recent Active Lives Children and Young People research showed that fewer than one in five young people is active for the recommended 60 minutes every day. To turn this around, a more joined-up and long-term approach will be crucial.
What is your involvement in Elevate this May in London?
I'm really pleased that Elevate is this year introducing a new focus on children's physical activity, play and wellbeing through Elevate Kids.
On Thursday (9 May) at 12:50 I will be leading a seminar on the importance of physical activity for early years alongside Hellen Battelley, Company Director at Music + Movement and Julie Mountain, Director at Play Learning Life.
During the session we will be exploring the evidence behind the need to get children active before they become inactive, the importance of movement in early development and how to maximise opportunities to build active foundations.
Throughout the two days of Elevate, you can also come and visit the Youth Sport Trust and Maths of the Day stand in the exhibition area to discover how we're helping schools and nurseries unlock the benefits of active learning with the support of our athlete mentors.
Finally, once Elevate is over, you can help us celebrate the positive power of physical activity to improve young people's lives by signing up to the 2019 YST National School Sport Week, which runs from 24 to 28 June.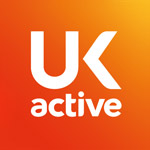 More People More Active More Often