74% of UK adults disagree that there are enough youth facilities for children and young people
77% say there are a lack of places for children and young people to be physically active during school holidays
ukactive research shows that less affluent children lose fitness during summer holidays 18 times faster than more affluent children

ukactive has presented government with proposals to unlock school facilities over the summer holidays in order to reduce child health inequalities, with new research showing that around three-quarters of UK adults disagree that there are enough youth facilities for children and young people (74%).
The not-for-profit health body presented the plans at 10 Downing Street on Thursday (2 May), alongside former England Rugby captain Lawrence Dallaglio, Paralympian Baroness Tanni Grey-Thompson and ex-criminal turned Nike athlete John McAvoy.
The delegation also included Dr Rosie Meek, Professor of Criminological Psychology at Royal Holloway University; Steve Howell, Headteacher of the City of Birmingham School, England's largest pupil referral unit; Adrian Packer, Chief Executive of CORE Education Trust; and Paula Robertson, Operations Director of Dallaglio RugbyWorks.
The survey, conducted by ukactive with ComRes, also found that almost four in five Britons say there are a lack of places for children and young people to be physically active during the school holidays (77%).
Research by ukactive shows that children and young people suffer a loss in fitness levels of up to 80% over the summer holidays, with the fitness of those from low-income families falling 18 times faster than their more affluent peers.
Sport England statistics show that 39% of sports facilities in England sit behind school gates and the majority of these are inaccessible over the summer holidays.
ukactive's pioneering 'Schools as Community Hubs' delivery model asks government to unlock school facilities for children and young people over the holidays, introducing local activity providers to host subsidised clubs offering activities in a fun, social and safe environment.
The clubs, which were piloted successfully at 24 schools across England and Wales in 2018, offer activities from a range of local providers and tailored by age group, including sports, games and performing arts classes, as well as nutritious lunches.
ukactive Chair Baroness Tanni Grey-Thompson said: "Millions of children are being let down and left behind over the summer holidays – forced to choose between days spent in front of a screen or on street corners.
"We are ignoring invaluable community assets sitting right on our doorstep – school facilities – which should be unlocked during the holidays to give every child the opportunity for a healthy, happy summer."
Former England Rugby captain and founder of Dallaglio RugbyWorks Lawrence Dallaglio said: "The positive influence of physical activity on teenagers in need of support should never be underestimated. It's how I was introduced to rugby and so I feel passionate about taking responsibility to allow all young people to benefit.
"The Dallaglio RugbyWorks programme shows evidence that regular contact results in long-term positive engagement. The Schools as Community Hubs initiative is a logical next step enabling young people to maintain their positive progress at a vulnerable time when they can be exposed to negative influences."
Writing in The Guardian today (3 May), Baroness Grey-Thompson and Lawrence Dallaglio called for a commitment from all departments to work together, and for the government to back the proposal with investment at the next Comprehensive Spending Review, in order to scale the model across the UK.
You can also read the full news story in today's Guardian.
Find out more about ukactive Kids' policy recommendations and research by registering for free to access our Generation Inactive 2 report.
*In the survey we told participants that youth facilities refer to places where children and young people can meet and take part in a range of activities including sports, physical activities, arts and culture.
ComRes
 interviewed 2,098 UK adults aged 18+ between 26 and 28 April 2019. Data were weighted to be nationally representative of UK adults aged 18+ by key demographics including age, gender, region and social grade.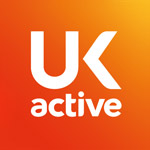 More People More Active More Often