ukactive has partnered with Barking Riverside Limited to create more opportunities for residents in Barking, London, to be active.
Helping to transform a former power station into a thriving district with a strong social impact, Barking Riverside is one of the UK's most significant housing developments.
It will be home to more than 30,000 people and provide new opportunities and facilities for local people.
Barking Riverside has contracted ukactive to undertake a research project with a variety of stakeholders, in order to understand which blue water facilities or other physical activity services would best respond to the opportunity in the area, with the site's location on the banks of the Thames.
The development is London's only 'Healthy New Town' – an NHS-backed initiative – which will exemplify how the built environment can contribute to the health and wellbeing of local communities and wider society.
The Healthy New Town programme at Barking Riverside has worked with the University of East London to consider the wellbeing benefits associated with access to blue space.
The work with ukactive seeks to extend this by investigating new facilities and partnerships that could amplify this.
Research has previously shown Barking to be the London borough with the highest level of physical inactivity – 30% of the population is classed as physically inactive.
The developer wants to establish a sustainable and attractive physical activity offer using 2km of water frontage.
The aim is to work with local people and other stakeholders and partners to ensure facilities are activated for local people, with ukactive set to provide insight and guidance on the most effective solutions.
The organisations will consult with London's water and coastal authorities and agencies on the emerging concepts, as well as drawing on the expertise of relevant NGBs within ukactive's network of members and partners.
The project will result in the development of evidence-based recommendations that will inform the programme and facilities that are designed for the riverfront at Barking Riverside.
ukactive Acting CEO Huw Edwards said: "ukactive is delighted to work with Barking Riverside on this innovative project to offer residents some fantastic opportunities to be more active.
"These ambitious plans have set out to include physical activity by design, rather than as an all-too-common afterthought – showing that Barking Riverside is committed to building homes which provide the best environment for a healthier, happier community.
"The waterfront at Barking Riverside offers an exciting opportunity to create some great ways for local residents to get active right on their doorstep."
Matthew Carpen, Managing Director of Barking Riverside, said: "We are designing Barking Riverside as a place that changes outcomes for those who live here – putting local residents at the heart of our plans and ensuring that the facilities that we invest in are impactful and well considered.
"ukactive will help us find the solutions and partnerships that are transformative and exciting.
This project will bring more opportunities to the area – which could be anything from Dragon Boat Racing on the Thames, to open water swimming in a public lido."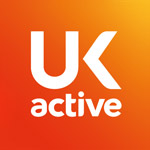 More People More Active More Often