By Steve Conopo, Active IQ Head of Assessment Services
The unspent levy represents an untapped resource, a missed opportunity and a potential massive waste of money as employers pay into a fund that they then fail to access.
Apprenticeships and Skills Minister Anne Milton talks about putting 'employers at the heart of designing the new apprenticeship standards' but the reality is awarding organisations, training providers and end-point assessors are driving this far more than the employers.
Our sector has several excellent training providers. In fact, the Levy criteria and new apprenticeship funding model have helped drive out the less-good providers who cannot fulfil the Government's strict criteria to supply the training. Only those on the Register of Apprenticeship Training Providers can be accessed by employers to fulfil training. However, worryingly, some of the more bullish training providers are all-but taking advantage of their position of strength by influencing the employers' decisions and channelling their funding more than their position should really allow.
Clarity is needed quickly while more employer support from the Institute of Apprentices, Ofqual and the ESFA could make all the difference.
I fear many employers don't know about their levy money and are unclear regarding its procurement for training, end-point assessment and quality assurance. We are half-way through the two-year period, after which any levy money invested but not drawn down will go in the Government coffers and not be accessible to the employer.
To lose money through ignorance is unforgiveable. And avoidable!
From the many discussions we have had with employers, there are myriad reasons why they are not drawing down their levy funding. Without exception, however, those employers we have spoken to and guided in this process have now made a start. We have developed a raft of materials on our Skills Hub (https://www.activeiq.co.uk/skills-hub/) and also hosted an in-depth webinar on 'Understanding and Making the Most of Apprenticeship Delivery and Funding' with industry expert Beej Kaczmarcyk. We plan to run more webinars on various aspects in the coming months.
Further clarity would come from the suggested plan that the Institute of Apprentices splits the available funding into three streams: 1) for the provider 2) for the End-point Assessor and 3) for external apprenticeship quality assurance. It would seem fairer to draw down the funding in these three streams at the time they are needed. It'll take a bit of work but it's a concept worth pursuing.
Meanwhile, my best advice to employers is to give us a call about the challenges they are facing. Drop us an email at steve@activeiq.co.uk and let us help. Our consultation is free – you have nothing to lose by getting in touch. A few conversations backed up by our toolkits for employers and employees have cleared up a lot of misunderstandings and misconceptions. Employers who had been holding back have since accelerated their programmes and are proceeding with confidence.
As an End-point Assessment company it may seem odd to 'start at the end' in this process but in fact the reverse is true. Once employers understand the end goal – apprentices graduating and thus justifying the investment – they can work backwards to understand the best route to follow.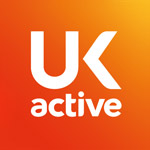 More People More Active More Often