A host of new speakers have been revealed for ukactive's National Summit 2018, including Deputy Labour Leader Tom Watson MP, legendary ballerina Dame Darcey Bussell and Children's Commissioner Anne Longfield.
With 10 weeks to go until the physical activity sector's biggest political event of the year, some big-hitters have added their names to the line-up for the Summit, on 12 September at the Queen Elizabeth II Conference Centre, Westminster.
Spanning the worlds of politics, dance and children's health, the trio join a line-up including Secretary of State for Health and Social Care Jeremy Hunt MP, who will headline the Summit as the NHS marks its 70th anniversary.
This year the Summit, which attracted 700 delegates in 2017, will move from plotting the role of physical activity as the 'golden thread' in solving society's greatest challenges, to a focus on delivery.
Tom Watson MP, Deputy Leader of the Labour Party and Shadow Secretary of State for Digital, Culture, Media and Sport, will speak on the importance of the prevention agenda in fighting the obesity crisis. He will also recount his own inspirational fitness story, which saw him shed six stone through walking, jogging, cycling and an improved diet.
Dame Darcey Bussell, the former ballerina, Strictly Come Dancing judge and creator of dance exercise brand DDMIX, will share her insights into how dance has encouraged mass participation in physical activity, as well as greater inclusivity.
And Children's Commissioner Anne Longfield OBE will speak on the health of the next generation and the practical approaches required to deliver long-term change and improvements for all children. The Commissioner acts in an independent capacity, holding the Government to account on children's health and wellbeing in the face of unprecedented social and environmental challenges.
Other big names revealed for the Summit include CEO of Sport Wales Sarah Powell, Scotland's Deputy Chief Medical Officer Gregor Smith, former boxer Barry McGuigan, and Professor Rosie Meek, who is leading the Government's review of the role of physical activity in rehabilitating offenders in the criminal justice system.
The Summit will be chaired by former Health Secretary and Leader of the House of Commons, Lord Andrew Lansley, and features representatives from Ofsted, Sport England, the Federation of Small Businesses and the Department for Digital, Culture, Media and Sport.
Breakout sessions will explore the opportunities presented by devolution, advances in corporate wellbeing, loneliness and isolation, active ageing, and crime and rehabilitation – with two major new reports also set to be revealed.
Shadow Secretary of State for Digital, Culture, Media and Sport, Tom Watson said: "I am delighted to be speaking at the ukactive National Summit to explore the myriad ways physical activity can help us build a healthier, more productive and more cohesive society.
"On the 70th anniversary of the NHS, it's vital we review what has made our health system so long-lasting and successful. I look forward to exploring how physical activity, and the wider preventative health agenda, can help us sustain this institution for years to come."
Anne Longfield OBE said: "Physical activity is a vitally important part of a healthy childhood – with proven benefits for physical, mental and emotional health.
"I'm pleased that the health of our children will be a prominent topic of discussion at the National Summit, and I am looking forward to discussing with everyone there how we can best build a healthy, active childhood for all."
Dame Darcey Bussell said: "Physical activity has always been a key part of my life, and I'm passionate about encouraging as many people as possible to enjoy the fun and benefits of movement.
"I am very much looking forward to speaking at National Summit as we work towards embedding physical activity into everyone's lives."
For more information or to take advantage of the limited number of remaining Super Early Bird tickets, please visit www.ukactive.com/national-summit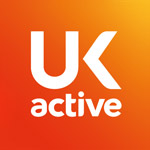 More People More Active More Often